With more and more trust of consumers, many buildings choose to use it for wall decoration, although the clean board looks very ordinary, but the role can be no small. The clean board has good weather resistance, strong size stability, and the key role is that the antibacterial self-cleaning function is particularly good, and it can meet the clean standard requirements of hospitals and nursing homes.
Clean plate with good weatherability, namely can resist pollution, anti-aging and will not be affected, as well as from corrosion, also won't appear crack and good dimensional stability, color plump, even though the weather changing will not affect its role in clean plate, and clean plate USES is inorganic incombustible cement as the base material, so have good fire prevention function, To achieve high grade A1, to meet the standards and requirements of the industry, it is important that the cost of clean board is not high, it is a very affordable choice.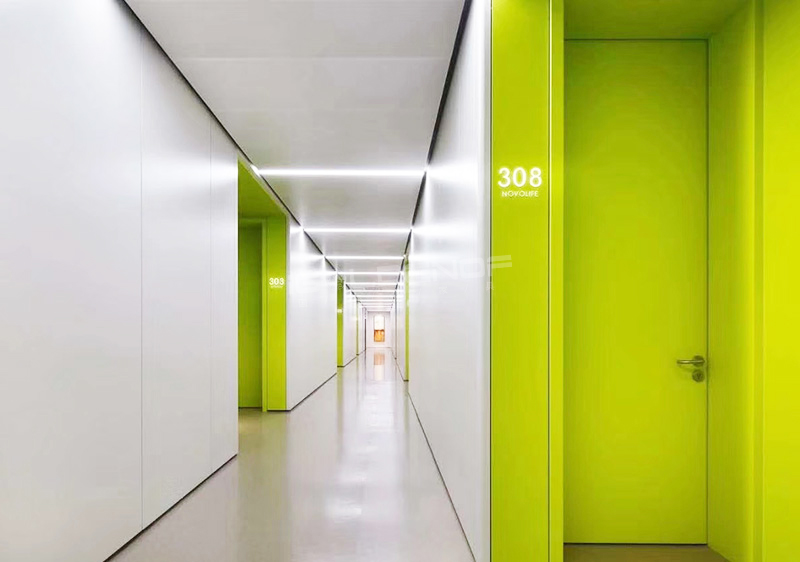 Clean plate collocation in the installation of fittings are made of aluminum alloy, edge article, Yang Angle bead, Yin Angle bead, cracks, match very bright spot, it's very tall, because of the wall itself is good, has antibacterial, sanctify themselves, so the cleaning is very easy, it is ok to use clear water, and save a sum of human expenses.
Shandong iGolden Furniture Co., Ltd. was established in 2012 in Jinan City, Shandong Province which is one of the biggest professional manufacturers of furniture and board. Such as hospital furniture, bank furniture various customized office furniture,Aluminum honeycomb panel and compact laminate board. iGOLDENOF is a large-scale manufacturing enterprise integrating design, development, production and sales. In past ten years, IGOLDENOF has insisted on open-mindedness, solidarity, mutual assistance, hardworking, pragmatic and humble entrepreneurial spirit and the pursuit of excellence who has been highly recognized and appraised by customers from all over the world.