Why are lightweight partition materials so popular?
Production and installation of lightweight partition materials: At the top of the plate gray, or suck ash, in the plate, according to the queue with a crowbar frank floor, into a "U" shaped card, card, looking for a good vertical and horizontal with the feet, with a big head wedge fixed mouth, and in the second board slot or gray, or gray, roof ceiling stand up straight, move up and down his shaft and close to the board and cooked mother board, knead crowded side seam, redundant powder extrusion, the top floor of frank, The beating chamber fixed two sets of wedges, and the guiding principles applied to check the vertical and horizontal ions for construction.
Scrape the soot out of the seams and patch it up. After the completion of the wall, the overall inspection should be vertical, smooth, timely adjustment. When the wall is 3 meters long, it should be sewn at the shade corner and inserted within 5 to 7 days. The wall-to-wall release prevents cracks and shrinkage cracking due to evaporation of excess water in the plate.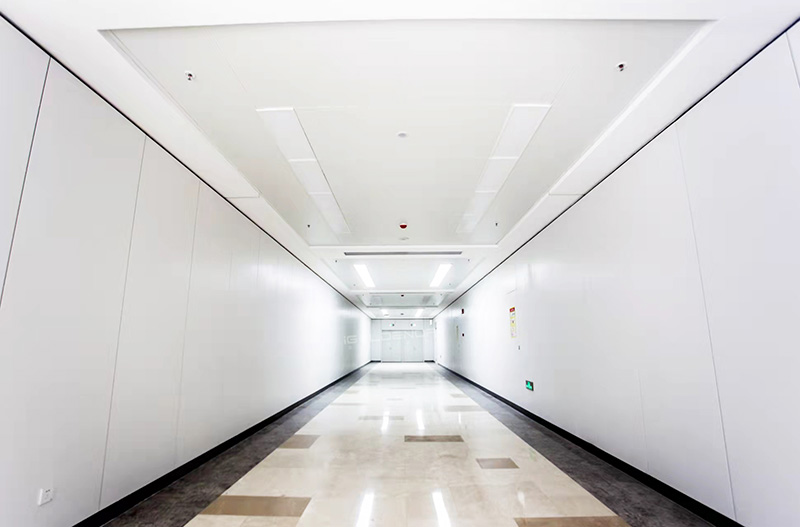 Due to the special process of lightweight partition wall materials, not only light weight, and waterproof, fireproof, shockproof, anti-aging, cracking resistance, impact resistance, can significantly improve, qualitative light, environmental protection, high strength and high toughness of an organic whole, especially the design of the hollow, greatly improving the sound insulation effect, saving, gouge, single point can hang 100 kg, Quick installation of no plastering mortar, can be directly in the putty, wall paint, improve the construction efficiency.
Light partition board construction is convenient, low labor intensity, reduce the project investment, reduce the total cost of the project. Wall panels are ideal for high-rise frame structures of all kinds of residential buildings, hospitals, schools, office buildings and other civil and industrial buildings, rooms, kitchens, bathrooms and family non-load-bearing walls and balconies.
Shandong iGolden Furniture Co., Ltd. was established in 2012 in Jinan City, Shandong Province which is one of the biggest professional manufacturers of furniture and board. Such as hospital furniture, bank furniture various customized office furniture,Aluminum honeycomb panel and compact laminate board. iGOLDENOF is a large-scale manufacturing enterprise integrating design, development, production and sales. In past ten years, IGOLDENOF has insisted on open-mindedness, solidarity, mutual assistance, hardworking, pragmatic and humble entrepreneurial spirit and the pursuit of excellence who has been highly recognized and appraised by customers from all over the world.