Hospital area is roughly divided into ward area, diagnosis and treatment area, public area and special area. Let's take a look!
What wall decoration materials do you choose for each area of the hospital?
According to the particularity of the ward area, its decoration should follow comfort, safety and durability first, and economy second. Main passage metope appropriate uses protect wall board full shop or do dapir. Dado should be made in ward.
Diagnosis and treatment area includes outpatient area, emergency first aid area, medical technology area. The diagnosis and treatment area is a place where people gather, with emphasis on anti-collision and anti-pollution capabilities.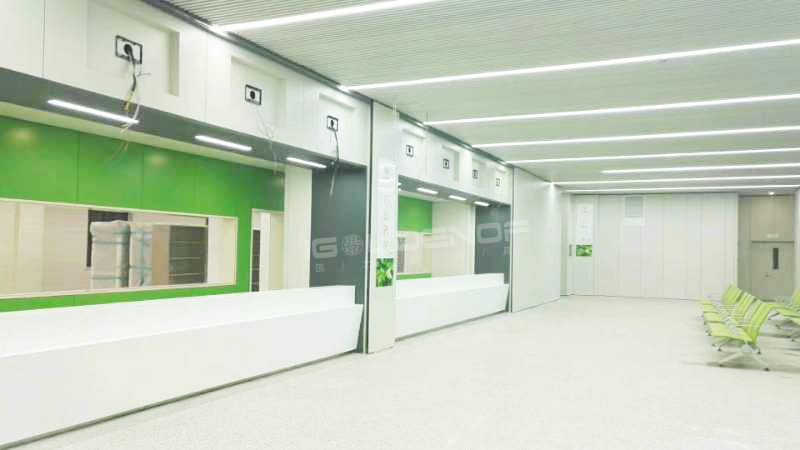 Public area should consider the element such as colour, effect.
Special areas are divided into purification area, delivery room and baby room, pediatric clinic and so on. The selection of materials should meet the requirements of cleanliness.
Inorganic pre-coated plate has the characteristics of strong, impact resistance, fire prevention, waterproof, safety and environmental protection, durable, convenient installation, economic benefits, comfortable and warm, diverse textures, its surface can be cleaned with water, soapy water, medical alcohol, the product can be kept clean for a long time. It can be used in all areas of the hospital room.
Shandong iGolden Furniture Co., Ltd. was established in 2012 in Jinan City, Shandong Province which is one of the biggest professional manufacturers of furniture and board. Such as hospital furniture, bank furniture various customized office furniture,Aluminum honeycomb panel and compact laminate board. iGOLDENOF is a large-scale manufacturing enterprise integrating design, development, production and sales. In past ten years, IGOLDENOF has insisted on open-mindedness, solidarity, mutual assistance, hardworking, pragmatic and humble entrepreneurial spirit and the pursuit of excellence who has been highly recognized and appraised by customers from all over the world.