Wallboard can be seen everywhere in daily life, among which the wall material of the hospital is used more, so the wallboard is quite popular with the public. The surface of the hospital wall board is made of galvanized steel plate after baking paint, which has good fire prevention, impact resistance, antibacterial, maintenance performance, and can be reused, conducive to environmental protection. Let's take a look!
What are the features of hospital wainscoting?
1, the back: the steel plate and the back are made of 1.2cm high density gypsum board, made of top combination adhesive, without worrying about the separation of the bottom of the table.
2, coating: choose environmental protection resin paint material, thickness of more than 60UM.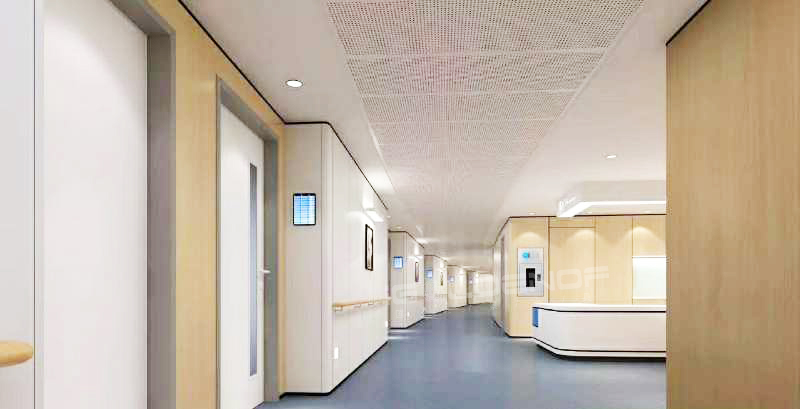 3, surface material: mainly made of double-sided hot melt galvanized steel plate, with good oxidation resistance and welding performance.
4, wall board connection: the use of special U card or hook type buckle fixed, can maintain the flatness of the wall.
5, fire rating: National GRADE A
6. Color and size. Specifications can be customized at will.
7, pencil hardness :Hz2
Shandong iGolden Furniture Co., Ltd. was established in 2012 in Jinan City, Shandong Province which is one of the biggest professional manufacturers of furniture and board. Such as hospital furniture, bank furniture various customized office furniture,Aluminum honeycomb panel and compact laminate board. iGOLDENOF is a large-scale manufacturing enterprise integrating design, development, production and sales. In past ten years, IGOLDENOF has insisted on open-mindedness, solidarity, mutual assistance, hardworking, pragmatic and humble entrepreneurial spirit and the pursuit of excellence who has been highly recognized and appraised by customers from all over the world.