What is the wood veneer made of?
1, teak
Advanced import wood, oily rich, and line is clear also, colour and lustre is stable, adornment style is sedate. It is a royal designated material, an indispensable high-grade material for furniture decoration. Texture has straight grain and mountain grain points, straight grain shows extraordinary style, mountain grain highlights calm demeanor.
2, ebony
Glossy black color, delicate solid wood, rare wood, mountain grain like valley, straight lines suspected cang forest. The decorative effect is thick and generous. For the best decorative materials.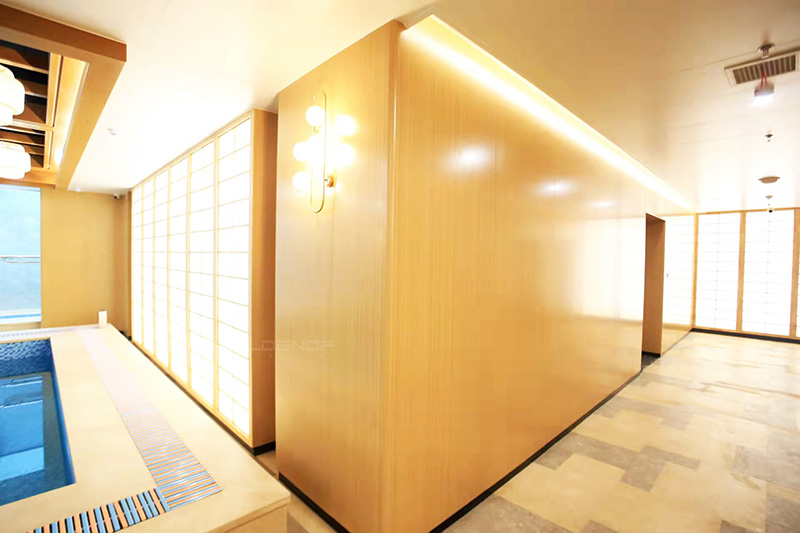 3. Walnut
High grade wood produced mainly in USA and Canada. Colour and lustre is also very deep, adornment effect is sedate. It is a special material of high grade furniture.
4, white oak
The color is light, the texture is elegant. Although the straight lines do not have sharp contrast, but there is a sense of simplicity. Mountain lines hidden birds singing mountain quiet. The decorative effect is natural.
Shandong iGolden Furniture Co., Ltd. was established in 2012 in Jinan City, Shandong Province which is one of the biggest professional manufacturers of furniture and board. Such as hospital furniture, bank furniture various customized office furniture,Aluminum honeycomb panel and compact laminate board. iGOLDENOF is a large-scale manufacturing enterprise integrating design, development, production and sales. In past ten years, IGOLDENOF has insisted on open-mindedness, solidarity, mutual assistance, hardworking, pragmatic and humble entrepreneurial spirit and the pursuit of excellence who has been highly recognized and appraised by customers from all over the world.