What are the requirements for the nursing station of pediatric and Children's Hospital?
First of all, the pediatric hospital nurse station it is certainly must meet the requirements of medical personnel application, how it will immediately affect the office efficiency of medical staff, thus when choosing pediatric hospital nurse station you must pay attention to the overall design, overall must ensure that not only plenty of strong smooth, the key or must prevent some safety risk of entities, In addition, medical staff can obtain a certain degree of comfort in the application, so as to improve the office efficiency of medical staff can also have certain benefits.
Times, due to the pediatric hospital nurse the patient standing its hospitality is not the same, because the children of the characteristics of the human body is different, so the external demand also will be different, so in order to guarantee to build a high quality of natural environment, when choosing pediatric hospital nurse station you must pay attention to its style the design scheme of the design style, In order to ensure that in accordance with the provisions of the interior space, the overall design style design scheme should also be consistent with the aesthetic of children, so that children in the hospitalization period of their emotions can be reduced, conducive to the recovery of the condition.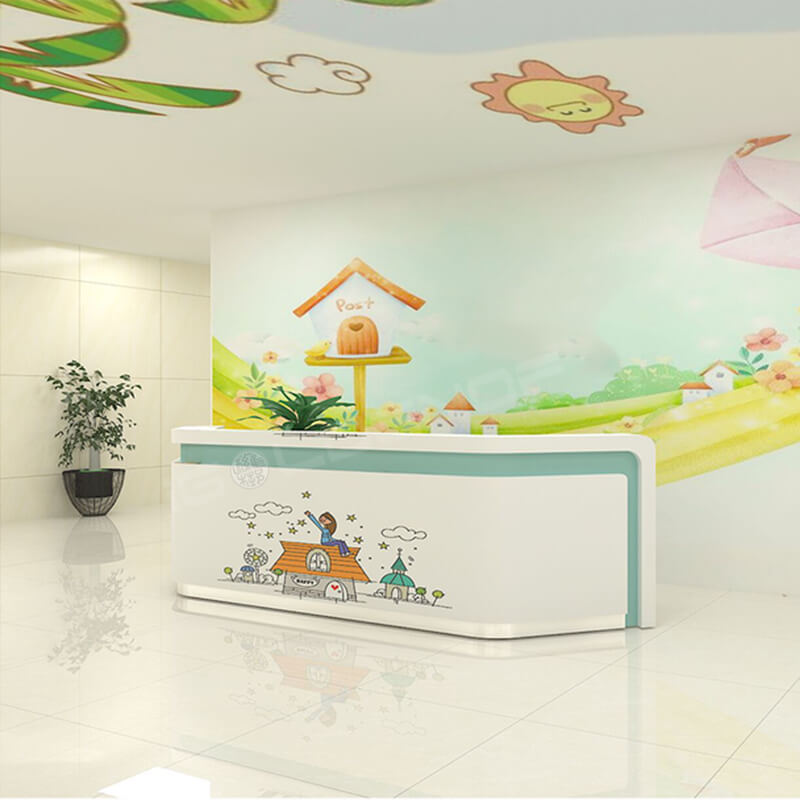 In the end, at present, the material for pediatric hospital nurse station has many, but also have some don't pass the materials, the application does not pass the pediatric hospital nurse station caused by the security hidden danger would be more, and will continue to seriously affect the life, so for the material of pediatric hospital nurse station must pay attention to conform to the environmental protection level in our country, Moreover, the term of use of the nurse station in the pediatric hospital with sufficient quality will also be longer, and some redundant costs will be reasonably reduced.
Shandong iGolden Furniture Co., Ltd. was established in 2012 in Jinan City, Shandong Province which is one of the biggest professional manufacturers of furniture and board. Such as hospital furniture, bank furniture various customized office furniture,Aluminum honeycomb panel and compact laminate board. iGOLDENOF is a large-scale manufacturing enterprise integrating design, development, production and sales. In past ten years, IGOLDENOF has insisted on open-mindedness, solidarity, mutual assistance, hardworking, pragmatic and humble entrepreneurial spirit and the pursuit of excellence who has been highly recognized and appraised by customers from all over the world.