What is the difference between wood veneer wallboard and bamboo fiber wood veneer?
Cleaning problems in use
Bamboo fiber wood veneer from the clean point of view, white wall, wallpaper stained with stains are not good to remove, and the decorative panel has the advantage of waterproof moistureproof, can directly wipe stains with wet cotton cloth. Daily cleaning can also be wiped with a feather duster.
Installation labor cost problem
Go up from artificial for, decorate expensive now is artificial cost. Decoration workers average daily wages will be two or three hundred, veteran workers are more expensive. Decoration panel installation is convenient, raw room can be directly installed on the wall, 15 days can be installed all rooms! Save a lot of labor cost and time cost.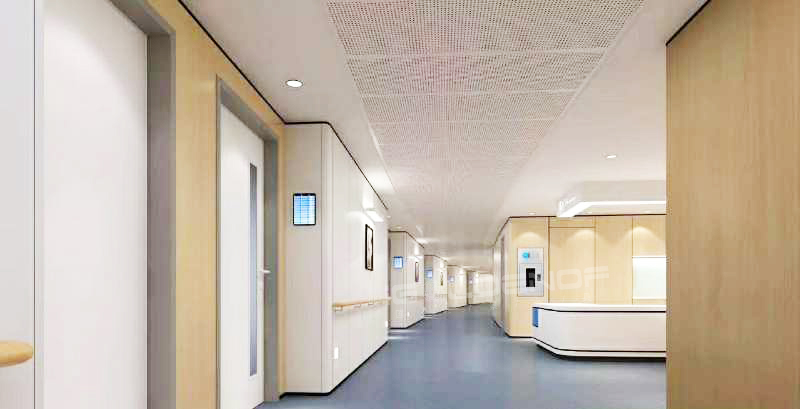 Health and safety issues
"Take health before 40 years old, take money to buy health after 40 years old", people are always struggling, but forget that health is a great wealth. Home is our home, decoration is more important. Paint, white, wallpaper and other decorative materials on the market contain toxic substances, very unsafe and healthy. And aluminum alloy is acted the role of face plate by aluminum alloy layer, polyurethane foamed layer, aluminum foil layer composition, do not contain any pollution material, do not release any toxic material, belong to green environmental protection material. Bamboo fiber wood veneer
As an interior decoration material, the release of bamboo fiber wood veneer was detected at 0.2 mg/l, reaching the E0 standard. So when we say "zero", we don't mean "zero" at all, but E0 limit.
For interior decoration, this hot topic has never faded out of the public line of sight. Because the decoration exceeds the standard to lead to the health problems of residents are common, the discharge of harmful gases such as indoor decoration "" has always been the concern of owners.
What does "zero" mean?
Since "act the role of the face plate" as new-style interior decoration material with "zero" after starting a name to appear in public before, successfully set off a "zero" green ecological protection of the face plate upsurge. However, when the public to decorative panel "zero" environmental protection concept of heat gradually gentle, we began to think about the so-called "zero" refers to what?
For now, the industry agrees that "zero" does not mean nothing at all. The question that follows is, if not completely no, is it equivalent to admitting that the decorative panel contains, and is not a healthy green decoration materials?
Shandong iGolden Furniture Co., Ltd. was established in 2012 in Jinan City, Shandong Province which is one of the biggest professional manufacturers of furniture and board. Such as hospital furniture, bank furniture various customized office furniture,Aluminum honeycomb panel and compact laminate board. iGOLDENOF is a large-scale manufacturing enterprise integrating design, development, production and sales. In past ten years, IGOLDENOF has insisted on open-mindedness, solidarity, mutual assistance, hardworking, pragmatic and humble entrepreneurial spirit and the pursuit of excellence who has been highly recognized and appraised by customers from all over the world.