What does hospital guide diagnose work specifically?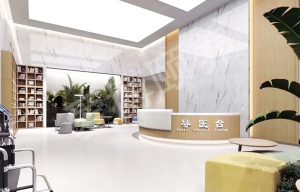 Work contents are as follows:
1. Triage responsibilities: Perform correct triage. Triage basis: simple consultation at the request of patients. Achieve reasonable triage, accurate division. To know each doctor's professional expertise and receiving characteristics, disease counterpart, patient characteristics and doctor characteristics.
The medical guide should register and triage patients orderly according to the severity, severity, delay and urgency of the disease. The disabled, elderly and frail patients should be actively received, and reasonable treatment should be arranged, with priority given to examination and treatment. For patients with mobility difficulties, they should take the initiative to step forward and help them to register and guide them to the department or give them to the next doctor to guide them to the department.
Often patrol the hall, guide patients registration, waiting, examination. Provide free boiled water and disposable cups for patients.
2. Responsibilities of welcome service: Responsible for welcoming patients in and out, showing the elegant demeanor of the medical guide, keeping the role at all times, so that patients can feel the cultural characteristics of the hospital unconsciously.
3. Duty of consultant: guide patients to register and wait for examination. For patients with emergency treatment, severe illness, old and infirm mobility and unaccompanied patients, they should be quickly taken to the relevant departments by flat cart (wheelchair) or assisted, accompanied by patients throughout the treatment, and helped to pay fees, swipe cards and take medicine. The emergency and critical patients carried by stretcher should be sent to the rescue room for immediate assistance.
4. Consulting responsibilities: Responsible for answering the consultation phone of the outpatient clinic, answering patients' consultation seriously, and making registration. Responsible for distributing health education materials.
5. Safety precautions: Responsible for reminding patients to take good care of their belongings and sliding carefully. In rainy days, the patient's rain gear should be packed in plastic bags to prevent rain from wetting the hall on the first floor. Notice any suspicious person and inform the outpatient security staff in time.
Shandong iGolden Furniture Co., Ltd. was established in 2012 in Jinan City, Shandong Province which is one of the biggest professional manufacturers of furniture and board. Such as hospital furniture, bank furniture various customized office furniture,Aluminum honeycomb panel and compact laminate board. iGOLDENOF is a large-scale manufacturing enterprise integrating design, development, production and sales. In past ten years, IGOLDENOF has insisted on open-mindedness, solidarity, mutual assistance, hardworking, pragmatic and humble entrepreneurial spirit and the pursuit of excellence who has been highly recognized and appraised by customers from all over the world.