What are the types of executive desks?
1. Staff desks
This is the office desk for ordinary administrative staff. This kind of desk is not of high grade and image requirements are not very strict. The most important thing is practicality and cost-effective. Although there are many styles, the price is not expensive and the configuration is not complete, but it can respond to the work of employees.
2. Executive leadership desk
Administrative leaders usually choose large desk for office. Large desk is very atmospheric and high-grade whether in appearance or cost performance and material, and highlights the stable temperament of leaders. This highlights the status of the leader and momentum, more conducive to work. The big desk is more expensive than the common staff desk, but it has high quality, long life and beautiful structure design.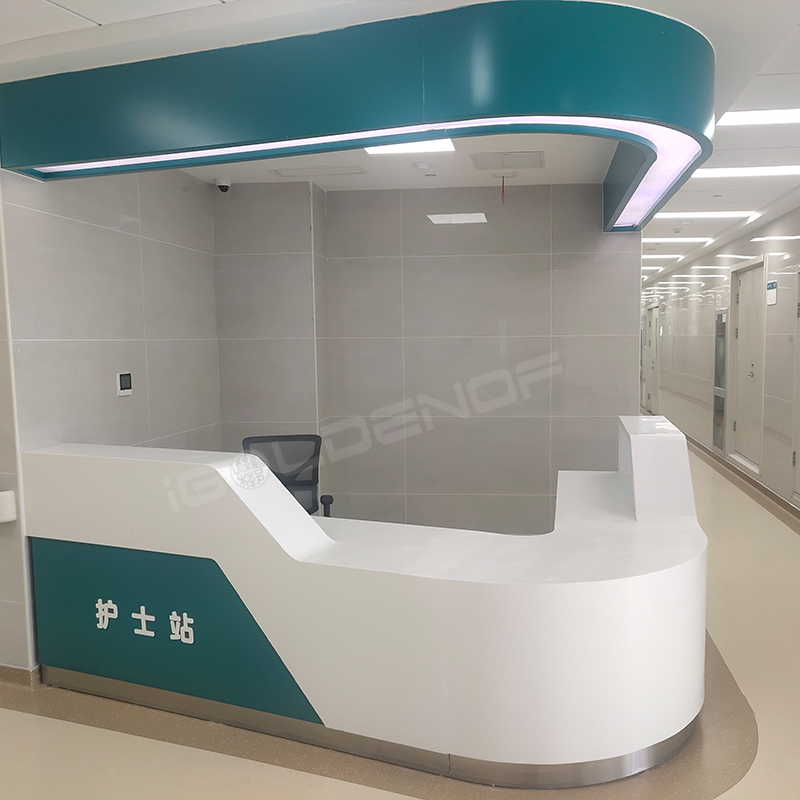 Screen desk
This kind of desk is also a commonly used administrative staff, mainly suitable for large office area, the biggest advantage is in the larger desk place to provide staff with an independent office small "house". The benefits of this desk are to provide employees with privacy, improve personal efficiency and so on.
Administrative desk is very common in the office, each kind is suitable for different administrative personnel, in the choice, according to their own situation, do not blindly follow the trend.
Shandong iGolden Furniture Co., Ltd. was established in 2012 in Jinan City, Shandong Province which is one of the biggest professional manufacturers of furniture and board. Such as hospital furniture, bank furniture various customized office furniture,Aluminum honeycomb panel and compact laminate board. iGOLDENOF is a large-scale manufacturing enterprise integrating design, development, production and sales. In past ten years, IGOLDENOF has insisted on open-mindedness, solidarity, mutual assistance, hardworking, pragmatic and humble entrepreneurial spirit and the pursuit of excellence who has been highly recognized and appraised by customers from all over the world.