Choose the main points of simple style office furniture, and interior decoration color collocation
Currently contracted style office furniture color is diverse, users in the selection of time shall be effective and interior decoration colour collocation, the office furniture can give a person the sense on the vision more natural, should put the mass-tone attune of the office, as coloring of contracted style of office furniture, and when the choose and buy as far as possible choose downy tonal, Downy tonal office furniture is under the lamplight illuminate in the office, just can appear more natural.
Choose the key points of simple style office furniture, pay attention to personalized design
At present, the main body of work is young people, they are more pursuit of personality, so in the choice of simple style office furniture, should also pay attention to personalized design, which not only meet the needs of young workers, but also related to the health of workers. If a desk or chair is uncomfortable to use, how can we focus on our work? Therefore, simple office furniture should pay attention to the humanized design, especially the office chair, should conform to the principle of human engineering, to give users more comfort.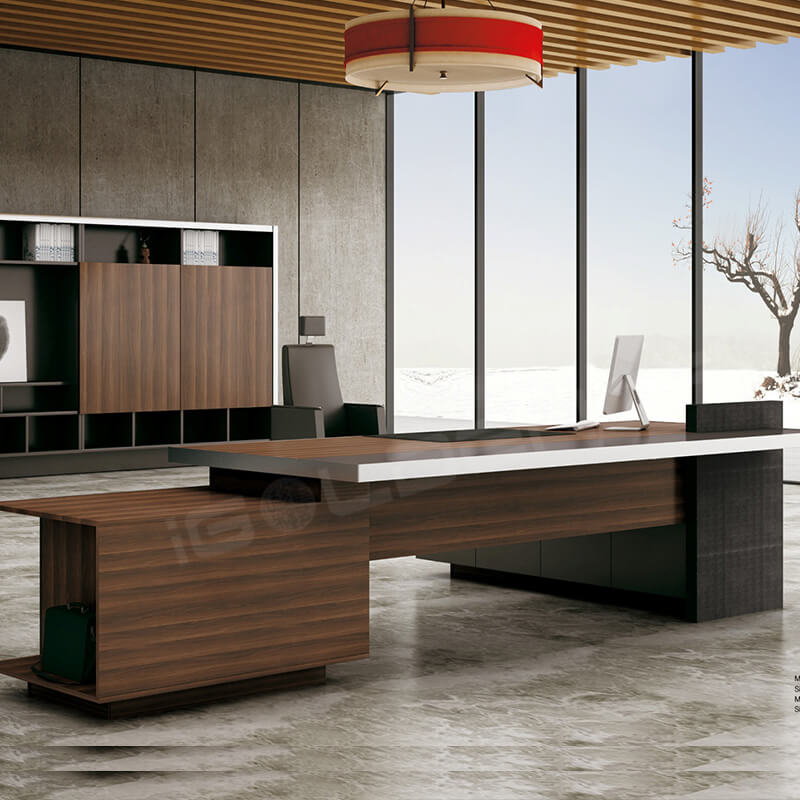 Shandong iGolden Furniture Co., Ltd. was established in 2012 in Jinan City, Shandong Province which is one of the biggest professional manufacturers of furniture and board. Such as hospital furniture, bank furniture various customized office furniture,Aluminum honeycomb panel and compact laminate board. iGOLDENOF is a large-scale manufacturing enterprise integrating design, development, production and sales. In past ten years, IGOLDENOF has insisted on open-mindedness, solidarity, mutual assistance, hardworking, pragmatic and humble entrepreneurial spirit and the pursuit of excellence who has been highly recognized and appraised by customers from all over the world.