In previous years, was the locker used for storing clothes? The answer is yes. In previous years, in some bathrooms, swimming pools, sports centers and other places, many places were used to place clothes for tourists. With the continuous progress of science and technology, artificial intelligence has gradually entered our life. In our company, artificial intelligence has been introduced and added to the locker. This naturally in our company a new product – intelligent locker. So today's lockers aren't just for changing clothes. They can do a lot of things: charge your phone, for example, and store things for a long time.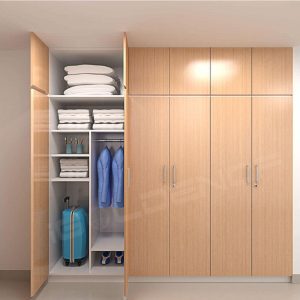 The new locker came out, and this is where we really add the intelligent technology to our locker. Many sports centers or gyms and other places will use a card-through locker. So that their members or clients can come in and go through the door, the gate, and automatically assign the locker. Such a one-stop service gives greater convenience. The locker has now been added to our new technology, which has been recognized and welcomed by more people. Let our new locker get great development.
Shandong iGolden Furniture Co., Ltd. was established in 2012 in Jinan City, Shandong Province which is one of the biggest professional manufacturers of furniture and board. Such as hospital furniture, bank furniture various customized office furniture,Aluminum honeycomb panel and compact laminate board. iGOLDENOF is a large-scale manufacturing enterprise integrating design, development, production and sales. In past ten years, IGOLDENOF has insisted on open-mindedness, solidarity, mutual assistance, hardworking, pragmatic and humble entrepreneurial spirit and the pursuit of excellence who has been highly recognized and appraised by customers from all over the world.