Nurses are acutely aware of the impact of the physical environment on their ability to deliver excellent care to patients. They spend the most time in patient rooms, navigating units for supplies, communicating with physicians and other clinical staff, and spending what little down time they have at a nurse's station.
The central nursing station is the standard for all busy hospital settings. It's functional, flexible, and visible. The decision to add a nursing substation depends on the need for privacy, quiet, and localized care.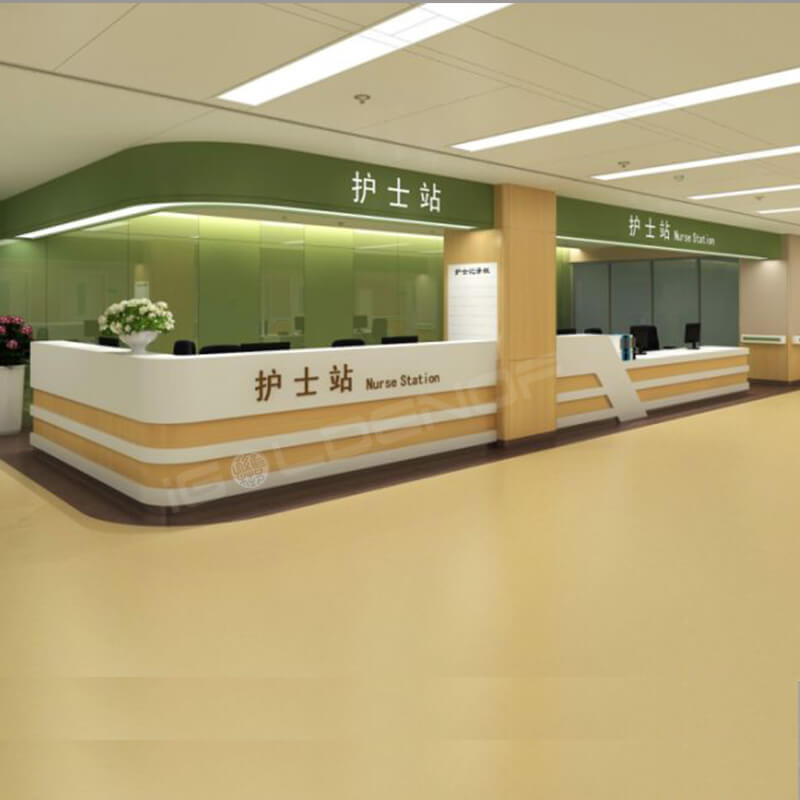 There is inconsistency in studies that have examined the benefits according to location of nurse station. Centralized workstations have different layouts to provide best oversight of most of the patients in the ward.
The nurse station needs to support the many ways people interact for learning and accommodate generational mentoring and apprenticeship as well as allow for different group sizes (e.g., one-to-one and one-to-many). More and more, the delivery of healthcare is integrated and collaborative – the standard nurse station of yesterday no longer supports this type of interaction.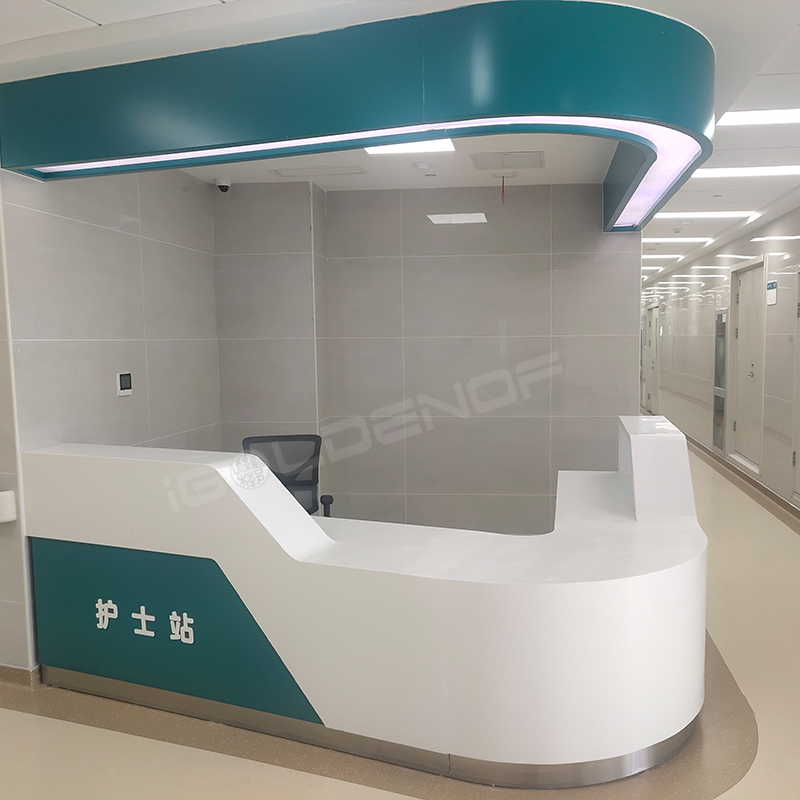 Every ward at any departments in hospital will have a nurse counter. Nurse counter or nurse station is a determined place for nurses to do their deskwork. Urgent phone calls and note writing, are among common activities done at the station. Sometimes, discussions and short meeting are also done at the nurse station.
Shandong iGolden Furniture Co., Ltd. was established in 2012 in Jinan City, Shandong Province which is one of the biggest professional manufacturers of furniture and board. Such as hospital furniture, bank furniture various customized office furniture,Aluminum honeycomb panel and compact laminate board. iGOLDENOF is a large-scale manufacturing enterprise integrating design, development, production and sales. In past ten years, IGOLDENOF has insisted on open-mindedness, solidarity, mutual assistance, hardworking, pragmatic and humble entrepreneurial spirit and the pursuit of excellence who has been highly recognized and appraised by customers from all over the world.