Treatment cabinet manufacturer introduction according to raw materials, there are important stainless steel plate, stainless steel plate bottom electrostatic spraying, steel electrostatic spraying, wood, solid wood, etc.; According to the color, it is important to have all stainless steel plate color, dark blue, green, gray, dark blue and gray multicolor and other kinds of electrostatic spray color, product color can be very profitable considering the requirements of consumers. Let's take a look!
Treatment cabinet customization
Medical staff are the main users of hospital treatment cabinets. They should adhere to the central idea of human text. The light in the treatment room should be bright and soft, the indoor ventilation should be good, and the ground should be anti-skid.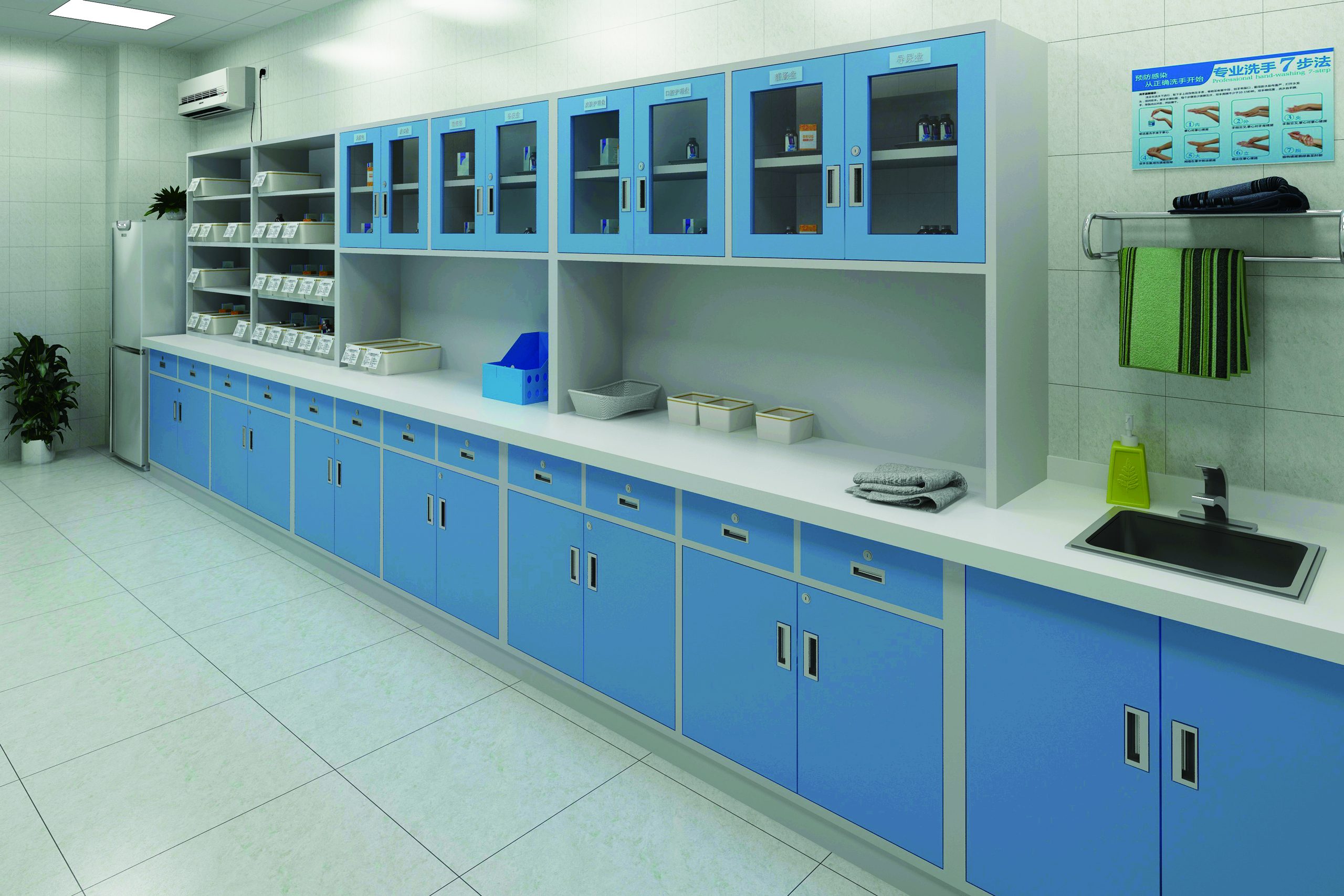 The hospital treatment cabinet has multiple open lift doors or sliding doors. The horizontal and vertical baffles of the inner layer are designed according to different uses, which is conducive to the storage of various surgical experiment products and supplies according to the needs of medical staff. The inner body design is simple and effective. Can be made according to customer requirements to meet the requirements of purification operating room equipment containers of various sizes of appliance cabinet key, with drawer cabinet, drawer instrument cabinet, glass cabinets, sliced ark, la piece of ark, cold tank, gather medicine cabinet, cabinet, sterility testing embalm wardrobe, disinfect cupboard, cabinet, door shoe rack, lockers, western medicine cabinet, etc.
Shandong iGolden Furniture Co., Ltd. was established in 2012 in Jinan City, Shandong Province which is one of the biggest professional manufacturers of furniture and board. Such as hospital furniture, bank furniture various customized office furniture,Aluminum honeycomb panel and compact laminate board. iGOLDENOF is a large-scale manufacturing enterprise integrating design, development, production and sales. In past ten years, IGOLDENOF has insisted on open-mindedness, solidarity, mutual assistance, hardworking, pragmatic and humble entrepreneurial spirit and the pursuit of excellence who has been highly recognized and appraised by customers from all over the world.