Design and manufacture of outpatient treatment cabinet in hospital
Hospital treatment chamber custom manufacturer from medical personnel behavior, habits, scale and other psychological point of view, considering implementing personalized furniture design principle, meet the needs of the different ways of space and the medical staff work, make the hospital furniture and integral space coordinate, let the medical staff working environment more comfortable, improve the work efficiency.
Disposal room custom design application
The customized design of the disposal cabinet in the disposal room shall implement the principles of ergonomics and divide areas according to the habits, posture, access mode and use process of medical staff: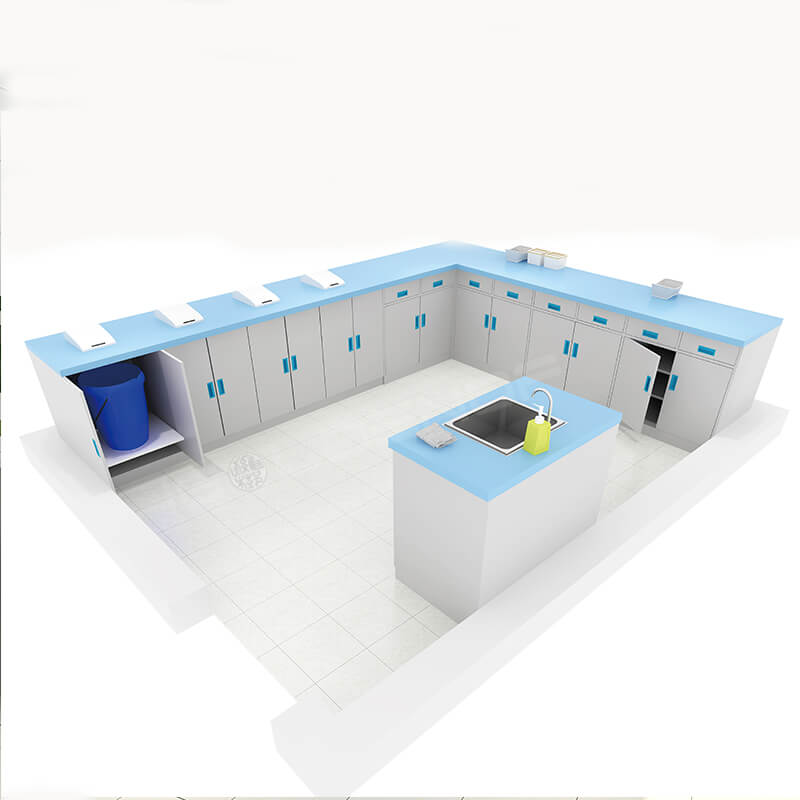 One is the vertical distance and below between the ground and the arm drooping when a person stands.
The second is the shoulder as the axis, the upper limb radius of the region. This area is suitable for the use of the frequency of visual area, its characteristics for easy to pick up.
The premise of the design and production of hospital outpatient disposal cabinet is to integrate the real situation of patients, consider the aesthetic needs of patients and hospital outpatient staff, and ensure that they can work comfortably. The design and production of the disposal room should be scientifically and reasonably distinguished according to the size and basic functions of the interior space of the outpatient department in order to prevent the occurrence of the situation. Therefore, in order to better ensure that the design and production of hospital furniture can be reasonably done, furniture designers need to communicate effectively with the hospital outpatient investors as soon as possible.
Shandong iGolden Furniture Co., Ltd. was established in 2012 in Jinan City, Shandong Province which is one of the biggest professional manufacturers of furniture and board. Such as hospital furniture, bank furniture various customized office furniture,Aluminum honeycomb panel and compact laminate board. iGOLDENOF is a large-scale manufacturing enterprise integrating design, development, production and sales. In past ten years, IGOLDENOF has insisted on open-mindedness, solidarity, mutual assistance, hardworking, pragmatic and humble entrepreneurial spirit and the pursuit of excellence who has been highly recognized and appraised by customers from all over the world.