In the past, the production of guidance tables mostly adopted the wooden cabinet body and table with plate structure of melamine board surface layer solid wood particle board and inner layer. However, after continuous product upgrading and development of The Times, most of modern hospital "guidance tables" use high-quality electrolytic steel plate to manufacture steel cabinet body formed by electrostatic spraying process. The stage surface and the lower platform are made of artificial stone materials with antibacterial and mildew proof, wear resistance, impact resistance, easy maintenance and seamless stitching. Let's take a look!
Specific requirements for the table:
Nurses should be provided in the area of the guide table, medical professionals should be provided on staff, and quick-drying hand sanitizer should be provided if hand hygiene facilities are not available. There are barrier-free areas to facilitate medical consultation for the disabled.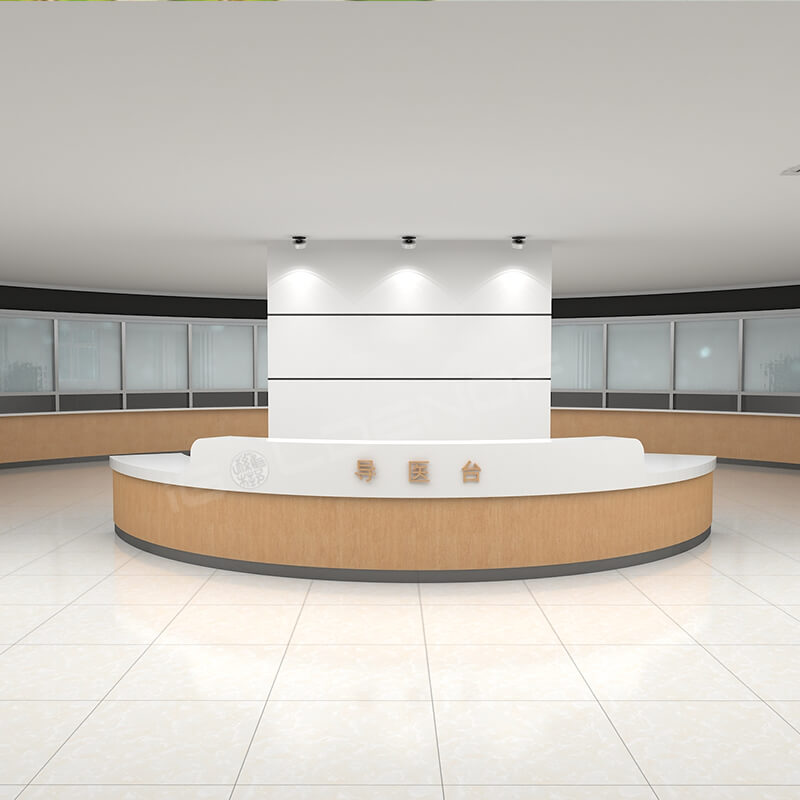 Matters needing attention in the design of the consultation table:
First of all, the designer should be aware, leading examining table is belong to the leading examining member of the public areas of the hospital using work platform, makes requires a functional design not only meet the health care providers, and set up a folder on the table, the table will need to be equipped with computer workstation, the activity of drawers and keyboard, etc., as well as the strength of the communication system used for medical electrical devices and calling system, Special attention should be paid to the safety position of not all corners and corners, and the safety control of electrical equipment to prevent re-traumatic events. It is required that the design pay attention to the record of the site environment, especially the arrangement of the position of the weak and weak wire mouth, so as to avoid the unattractive rewiring during the site construction and installation after the completion of the production of the "guide table".
Shandong iGolden Furniture Co., Ltd. was established in 2012 in Jinan City, Shandong Province which is one of the biggest professional manufacturers of furniture and board. Such as hospital furniture, bank furniture various customized office furniture,Aluminum honeycomb panel and compact laminate board. iGOLDENOF is a large-scale manufacturing enterprise integrating design, development, production and sales. In past ten years, IGOLDENOF has insisted on open-mindedness, solidarity, mutual assistance, hardworking, pragmatic and humble entrepreneurial spirit and the pursuit of excellence who has been highly recognized and appraised by customers from all over the world.