How to design the clinic table used in the hospital?
1, first of all we need to know is the hospital are all have many different clinic, and each office its seen diseases and there are different, so we will need to consider when designing exam table whether the design can be satisfied with the use of different department needs, this is very important, and some clinic demand distribution equipment use, Therefore, the design of the table also needs to take this into account, such as the size of its area, bearing capacity are also taken into account in the design.
2. Of course, the design of the medical table also needs to consider its humanized design. After all, the use of the medical table still needs to bring comfort and convenience to doctors, and doctors need to see doctors for a long time in a day, so they are tired after a day. Therefore, only the humanized design of the table can satisfy the needs of doctors and also play a role in alleviating work fatigue, which is very important, so the design of the table will have certain benefits on the power of doctor trudge.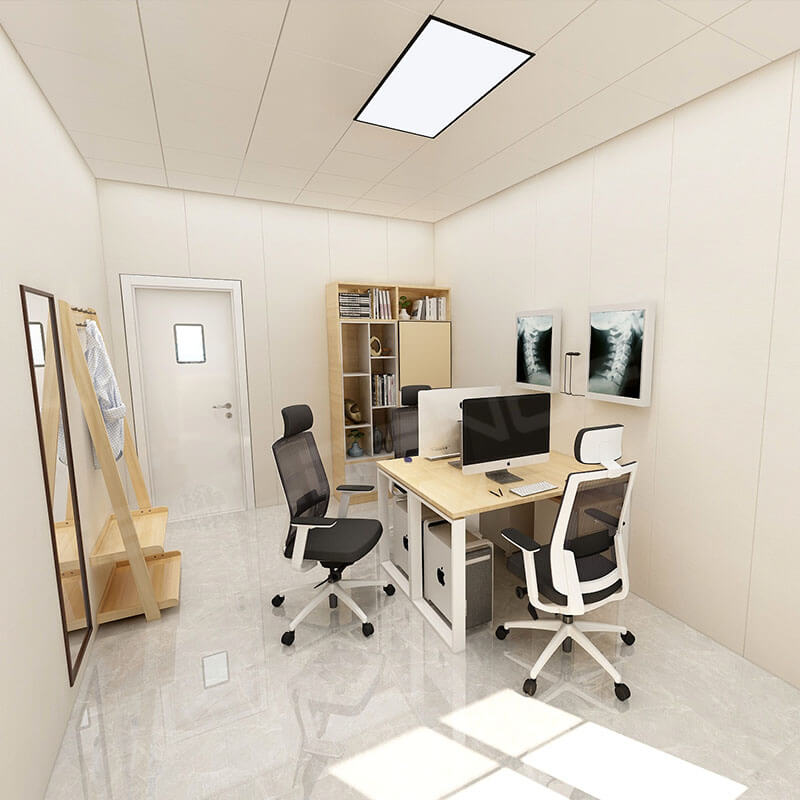 3, the use of diagnostic table is still needs to ensure the safety, which is directly related with the design of the exam table, such as the clinical design of the horn side table on demand attention and treatment, do not exist sharp Angle, and to create a comfortable, relaxing space treatment, so the exam table design for demand attention is allocated according to the adornment style of processing design, Especially about its color, after all, color can directly affect the mood of people, so the correct design of the diagnosis table can also be useful to alleviate the severe mood of patients.
Shandong iGolden Furniture Co., Ltd. was established in 2012 in Jinan City, Shandong Province which is one of the biggest professional manufacturers of furniture and board. Such as hospital furniture, bank furniture various customized office furniture,Aluminum honeycomb panel and compact laminate board. iGOLDENOF is a large-scale manufacturing enterprise integrating design, development, production and sales. In past ten years, IGOLDENOF has insisted on open-mindedness, solidarity, mutual assistance, hardworking, pragmatic and humble entrepreneurial spirit and the pursuit of excellence who has been highly recognized and appraised by customers from all over the world.