Personnel management and operation management in the treatment room
When entering the room, medical staff should wear clean clothes and masks; Hand washing or hand disinfection should be strictly carried out before dispensing medicines, arranging medicines and disinfecting articles and equipment; Strict implementation of aseptic technical procedures; Irrelevant personnel are not allowed to enter.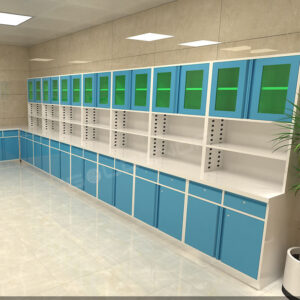 Personnel management regulations should be followed in the treatment room as follows:
1. The door of the treatment room should be closed at all times, and no one except the staff is allowed to enter. In addition, to enter the treatment room, you must wear work clothes, masks and working caps.
2. Do good hand hygiene and strictly follow the technical specifications of aseptic operation.
3. The inspection system and operating procedures shall be strictly implemented during all treatment operations.
4. After operation, handle the objects in time according to the requirements, keep the operating table clean and dry, and try not to wash hands in the lavatory of the treatment room to prevent water stains from splashing.
5. Do not stay in the treatment room chatting loudly or doing anything unrelated to work.
Shandong iGolden Furniture Co., Ltd. was established in 2012 in Jinan City, Shandong Province which is one of the biggest professional manufacturers of furniture and board. Such as hospital furniture, bank furniture various customized office furniture,Aluminum honeycomb panel and compact laminate board. iGOLDENOF is a large-scale manufacturing enterprise integrating design, development, production and sales. In past ten years, IGOLDENOF has insisted on open-mindedness, solidarity, mutual assistance, hardworking, pragmatic and humble entrepreneurial spirit and the pursuit of excellence who has been highly recognized and appraised by customers from all over the world.