Custom made reception desks ideas are limited only by the imagination. Upon reflecting on your company image and ideals, a fitting design is not hard to come by. If you want to forgo the usual formula for something with a bit more modern aesthetic, atypical design, and imposing stature, this reception desk is a pristine example of the direction you can take.
When planning your Reception Design it's important to start your project with clear objectives on what you want to Reception Desk to be doing. If you get this right in the first stage, it will not only make you less stressed but will end up saving you valuable time and money. So start thinking what you actually want your reception desk to do. Forget about how it should look (that all comes later) and focus on the environment your reception desk will be in, and how it will function.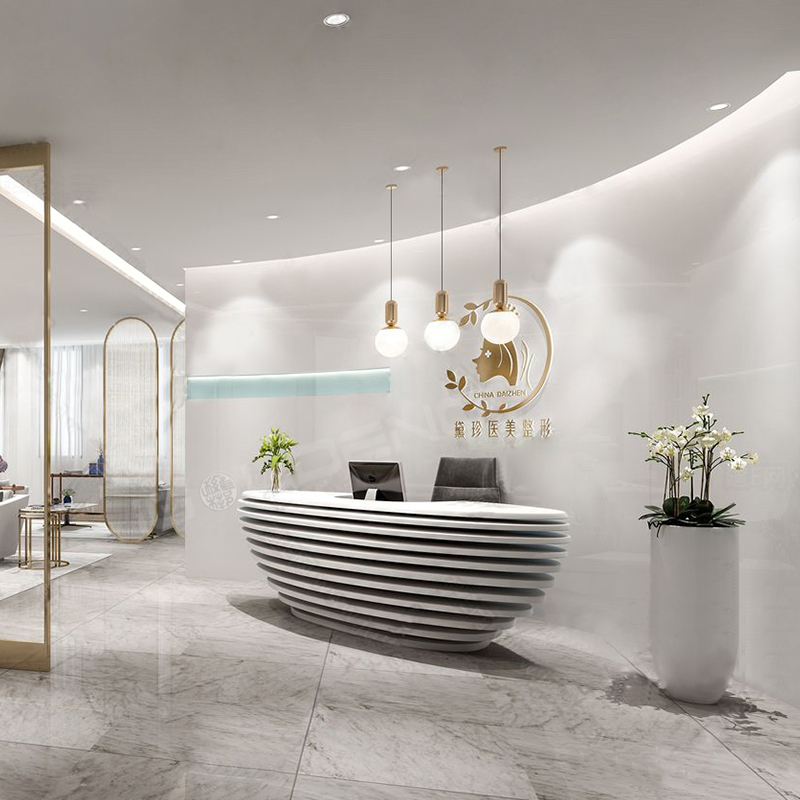 A welcoming environment starts with a fabulous reception desk. As the first visible item a customer sees, it is important to make sure that the desk itself is as pleasant as the person situated behind it.
A reception area should give visitors a positive first impression and send the right message about your company. It's also a space employees walk through every day and should set the tone for the work day. Furniture, artwork and flooring all need to come together to project the right image.
Shandong iGolden Furniture Co., Ltd. was established in 2012 in Jinan City, Shandong Province which is one of the biggest professional manufacturers of furniture and board. Such as hospital furniture, bank furniture various customized office furniture,Aluminum honeycomb panel and compact laminate board. iGOLDENOF is a large-scale manufacturing enterprise integrating design, development, production and sales. In past ten years, IGOLDENOF has insisted on open-mindedness, solidarity, mutual assistance, hardworking, pragmatic and humble entrepreneurial spirit and the pursuit of excellence who has been highly recognized and appraised by customers from all over the world.