Lots of hospital beds now come with built-in siderails to prevent the patient from falling out of bed. This is a great step forward as it ensures that the bed is adhering to siderail regulations.
Whether a patient is bedridden or not, they need adjustable hospital beds where they can be comfortable, get a good night's rest, and have all of their needs met. You will find that there are many different types of beds and your doctor may even specify a specific type of position – and the bed must be able to meet doctor orders.
The height of the hospital beds can be easily adjusted in accordance to the head and lower body areas. Hospital beds are vital for the comfort and needs of each and every patient.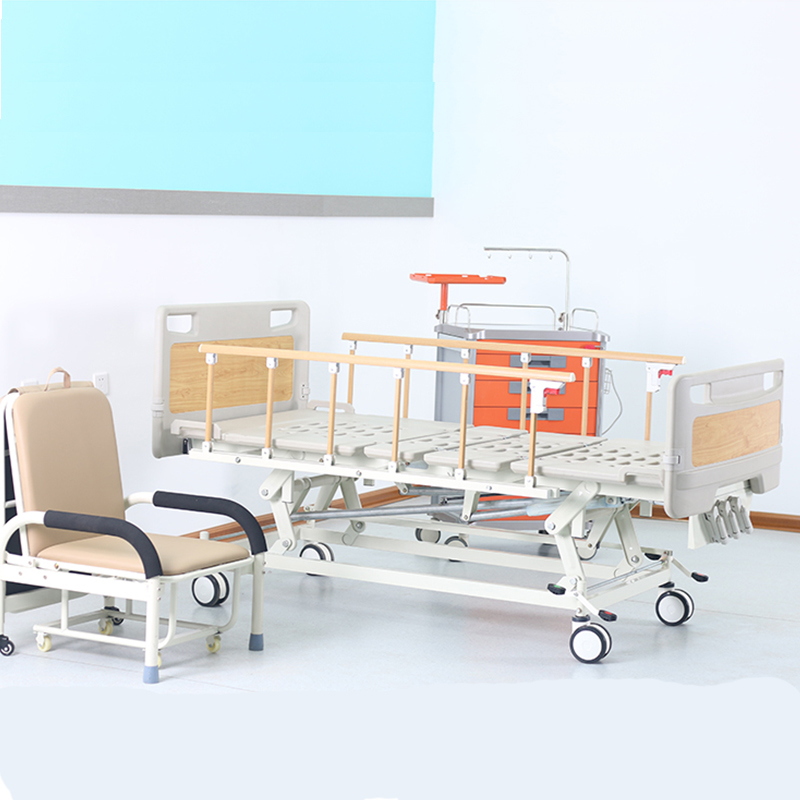 The main difference between hospital beds and other types of beds is the purpose. Hospital beds are designed to give caregivers easy access to their patients. They're also intended to adjust to the physical needs of the users and allow them to keep medical equipment nearby. The adjustable height of hospital beds is also great for preventing falls or reducing knee/hip strain when getting in and out of the bed!
Hospital beds are designed to assist in the convalescence and recuperation of its user. With multiple positioning options available at the touch of a button our hospital beds provide comfort and reduce suffering. Homecare Hospital Beds are especially helpful for anyone who has been recently hospitalized, needs help getting in and out of bed, is bedbound, or is concerned about their circulatory or respiratory health.
Shandong iGolden Furniture Co., Ltd. was established in 2012 in Jinan City, Shandong Province which is one of the biggest professional manufacturers of furniture and board. Such as hospital furniture, bank furniture various customized office furniture,Aluminum honeycomb panel and compact laminate board. iGOLDENOF is a large-scale manufacturing enterprise integrating design, development, production and sales. In past ten years, IGOLDENOF has insisted on open-mindedness, solidarity, mutual assistance, hardworking, pragmatic and humble entrepreneurial spirit and the pursuit of excellence who has been highly recognized and appraised by customers from all over the world.