Today, office furniture manufacturers of furniture for you to introduce office furniture has what design style. Different enterprises for the customization style of office furniture is not the same, the customization of office furniture is more and more personalized, in office furniture there are fashionable creative, fresh and simple, personalized and other diverse styles, let's take a look!
Office furniture style a: fresh and simple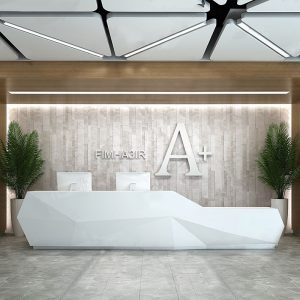 The elegant and compact design combines the touch of leather to make your office simple and easy to deal with. Modular design, with countless changes, comfortable and comfortable, different space combination makes people relaxed and happy, flash inspiration!
Office furniture style two: creative fashion
This kind of office furniture overall style: simple low-key personality, petty bourgeoisie, creative fashion, exquisite and vivid, suitable for modern style, the pursuit of innovation of the company.
Office furniture style three: rich color
This kind of fashionable office furniture can be customized. Under the condition that the basic functions are not affected, users can freely design color collocation, splayed leg design, strong lines, irregular lines make people find it refreshing.
Office furniture style four: log ecology
The style inspiration of furniture of this kind of wood comes from nature, light do not break sedate again, thick accumulate thin hair. The steel and wood combination of alloy and wood gives the product a fresh, relaxed and atmospheric feeling.