With the development of society and the improvement of people's living standards, enterprises tend to choose quality office furniture more and more, in order to bring better office experience to employees. But now many do not know the choice of traditional office furniture or modern office furniture?
The characteristics of modern office furniture
1. Simple fashion style
Different from traditional office furniture, modern office furniture pursues a sense of art of simple structure design, such as a bent desk, which is very simple but also has a sense of art of The Times, making people feel free.
2. Personalized design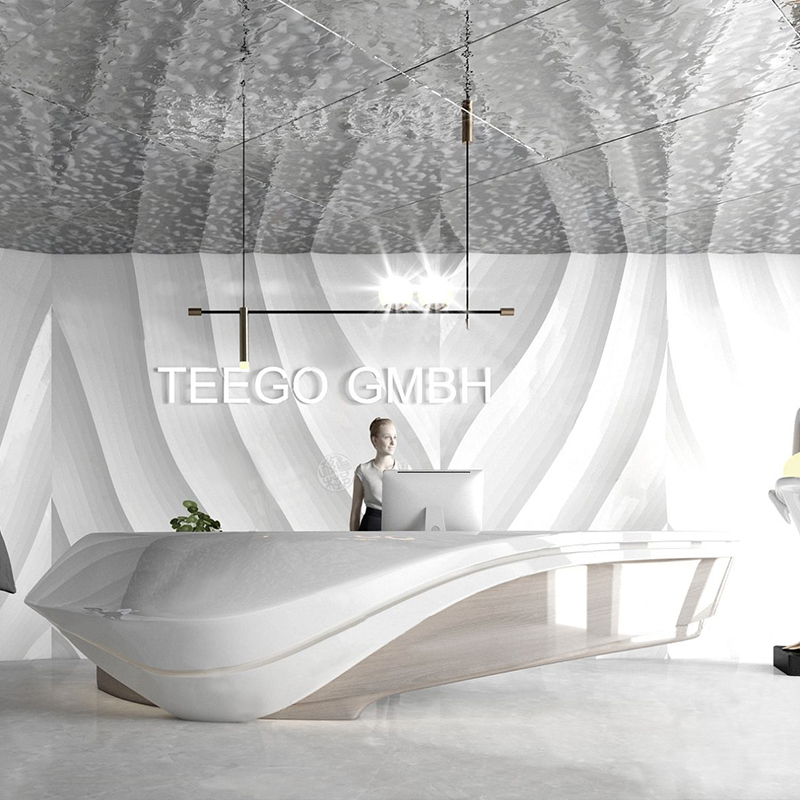 Compared with traditional office furniture, modern office furniture pays more attention to the personalized design of structural form, which is mainly because of the growth of young working group base, and the pursuit of modern office environment style personalized embodiment. Modern office furniture with fashionable avant-courier, clever changeful design see grow, consider the nature demand of young people adequately.
With the environment of contracted fashion, plus complete functions, people began to pursue the comfort and security sense of office furniture. People need to be accompanied by office furniture in a day's work, and its comfortable experience is more important, which requires more humanized office furniture and ergonomic design.
Two, the characteristics of traditional office furniture
1. Pursue humanistic values
In the overall product modeling structure and function to create, the traditional office furniture provides a deeper solution. Peaceful and elegant mood is the pursuit of human subconscious, and traditional furniture just accords with the demand of this one sensibility. It is a psychological symbol for people to find a sense of belonging. It is not only a space for rest, but also meets the needs of people to pursue humanistic values and meet the needs of people to the state of moderation.
2. Cultural flavor
Traditional office furniture, a prominent feature is thick book flavor, which gets the favor of consumers. Inherited the mature conception of ancestors on furniture design, quoted a large number of rich characteristic corner
let
Your aesthetic vision comes alive in the chase. Choose traditional office furniture, the aura in the office is smart, as full of vitality as the sun. It is the extension of literati painting, literati poetry, such office layout can make your body and mind stretch.
Modern office furniture and traditional office furniture have their own characteristics. Traditional office furniture pays attention to the expression of technology, while modern office furniture pays more attention to the embodiment of structural design. No matter what type of office furniture you choose, the style you choose should reflect your corporate image.