Medical furniture material Selection of hospital furniture
Medical furniture is made of wood or other non-wood plants as raw materials, separated into various unit materials by certain mechanical processing, and glued or not glued with adhesives and other additives. Mainly including plywood, particlewood (scraps) board and fiberboard and other three categories of products.
Broadly speaking, all natural stone texture, known as "marble"; To spot – based, known as "granite". Because he has harder intensity, have the characteristic such as very good fire prevention, wear-resisting, anticorrosion, apply widely at furniture mesa use.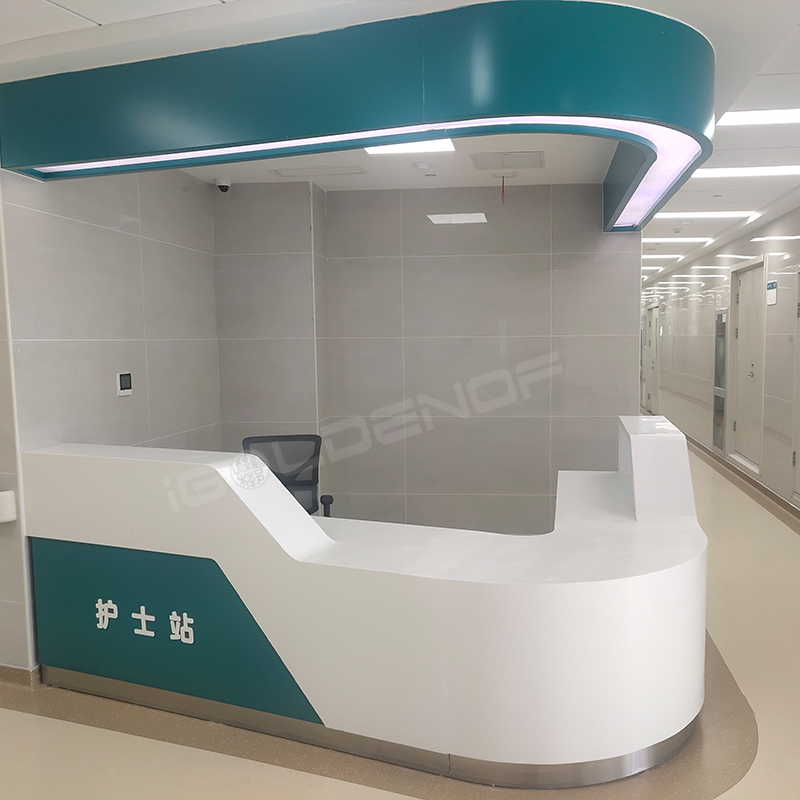 Furniture made of solid wood sawn wood or solid wood board with finished surface; Or solid wood veneer or veneer (veneer) is used on this kind of base material, then the furniture that undertakes besmear processing. Solid wood board is to point to the solid wood that the wood such as gathering wood or woodworking board forms through secondary processing kind of material.
Steel is steel ingot, billet or steel made by pressure processing of a certain shape, size and properties of the material. Most steel processing is through pressure processing, so that the processed steel (billet, ingot, etc.) produce plastic deformation. According to different steel processing temperature, can be divided into cold processing and hot processing two. The furniture industry is mainly used in steel pipe and cold rolled steel plate.
Shandong iGolden Furniture Co., Ltd. was established in 2012 in Jinan City, Shandong Province which is one of the biggest professional manufacturers of furniture and board. Such as hospital furniture, bank furniture various customized office furniture,Aluminum honeycomb panel and compact laminate board. iGOLDENOF is a large-scale manufacturing enterprise integrating design, development, production and sales. In past ten years, IGOLDENOF has insisted on open-mindedness, solidarity, mutual assistance, hardworking, pragmatic and humble entrepreneurial spirit and the pursuit of excellence who has been highly recognized and appraised by customers from all over the world.