Meaning of nurse station:
Nurse station, called the nurse table, also called the nurse's desk or desk. Nursesstation in English. The nurses' station is the big front desk that we see directly after entering the outpatient door of the hospital. Represents the image and grade of a hospital or medical institution, to achieve the concept of a kind and elegant.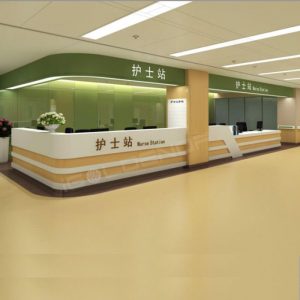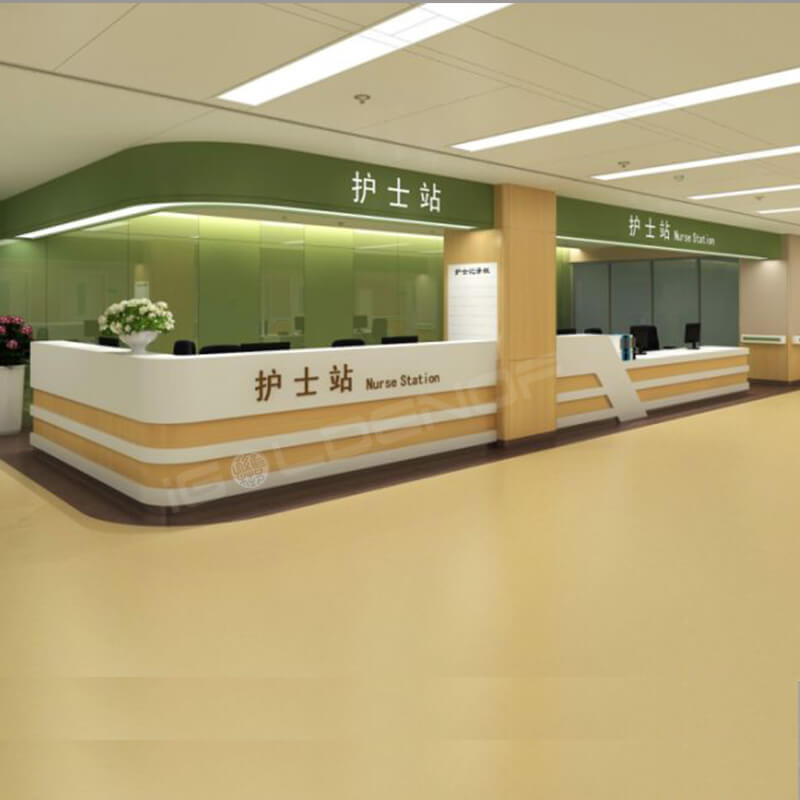 Concept of nurse station:
Amiable and elegant is the purpose of the design of the nurse station, and strive to blend with the environment, so that the indoor users and people around should feel practical and warm. The design should be novel and generous, the layout reasonable and practical. The shape and color should be specially designed according to the environment and architecture.
There are three types of nursing stations:
Curved nurse station
It is suitable for the lobby of hospital outpatient building. There are also large and small sizes. The small ones are usually referred to as consultation tables.
U-shaped nursing station
It is suitable for the hall of hospital ward building and other examination floors.
Straight line nurse station
Suitable for other floors above the 2nd floor or ward floors with small Spaces.