Material selection of medical furniture Material of hospital furniture
Wood: Wood is a kind of renewable biological material, with rich natural texture, luster and color. Good insulation performance, as a natural material, wood for the human body affinity is very high, the material has a certain strength, easy processing; Good air permeability, but easy to absorb moisture and release moisture to produce expansion and contraction, it must be properly dry and moisture-proof, poor resistance to disease and insect pests and fire resistance, need to be properly treated.
Wood-based panel: manufactured from wood or non-plant-based materials that have been mechanically pressed with adhesives, adhesives or other additives. Wood-based panels include plywood, particleboard and fiberboard, with hundreds of extension and deep processing products.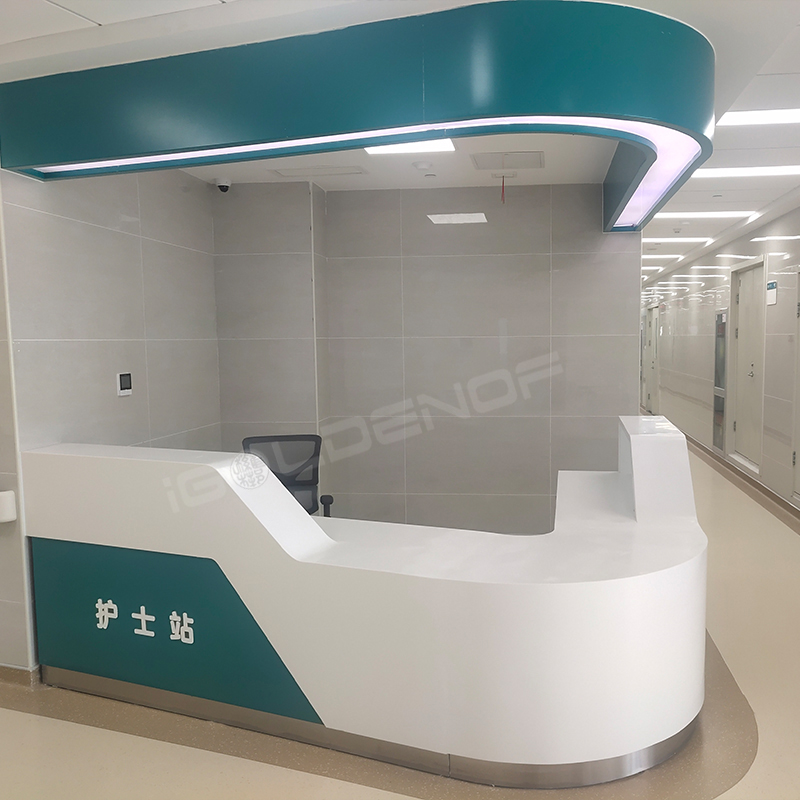 Steel: metal as an industrial material in shear strength, tensile strength, toughness, elasticity and other mechanical properties are far superior to wood. Metal furniture is durable, easy to use and easy to clean and maintain. Metal materials and other materials with different texture, different colors (such as wood, glass, plastic, fabric, leather, etc.) form a sharp contrast, organic and harmonious unity.
Plastic: plastic furniture has a lot of the kind that regards a kind of new-style furniture as, but basically can divide into two kinds: thermosetting plastic and thermoplastic plastic. The color of plastic furniture is very rich, and the bright visual effect brings colorful visual enjoyment to users.
Soft material: the furniture type that uses elastic material and soft qualitative material to give priority to make, wait like sofa, bed sit lie kind furniture. The use of soft materials on furniture can increase the contact surface between human body and furniture, reduce the pressure feeling caused by furniture for human body parts, and slow down the discomfort of human body in the use of furniture.
Shandong iGolden Furniture Co., Ltd. was established in 2012 in Jinan City, Shandong Province which is one of the biggest professional manufacturers of furniture and board. Such as hospital furniture, bank furniture various customized office furniture,Aluminum honeycomb panel and compact laminate board. iGOLDENOF is a large-scale manufacturing enterprise integrating design, development, production and sales. In past ten years, IGOLDENOF has insisted on open-mindedness, solidarity, mutual assistance, hardworking, pragmatic and humble entrepreneurial spirit and the pursuit of excellence who has been highly recognized and appraised by customers from all over the world.