Application modeling analysis of medical furniture
Furniture modeling is an expression of beauty by designers, which reflects a certain visual tendency and is an important embodiment of the spiritual function of products expressed by visual appearance. How to measure the success of a product design, whether the spiritual function expressed by the shape of the product can adapt to the spiritual needs of the crowd is one of the important factors, that is, the spiritual function revealed by the shape of furniture and the overall environment can be integrated, so that the environmental space, furniture and furnishings are integrated.
The modeling analysis of medical furniture mainly includes four aspects: point, line, surface and body.
Point: single point in the plane played the role of the visual center, furniture if only a large surface, will appear dull and monotonous, then need to use point or other things to increase the change.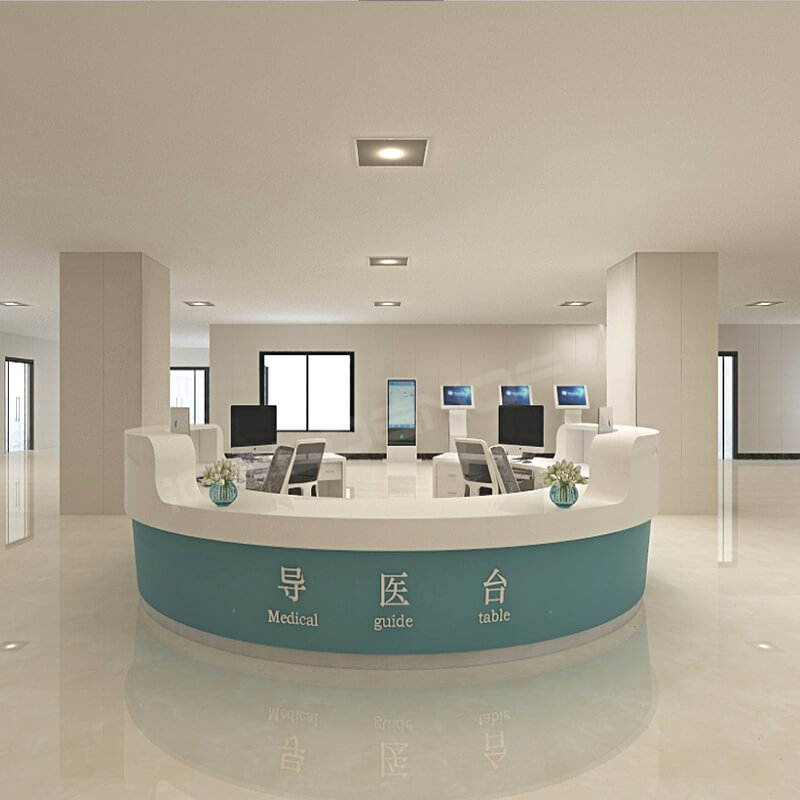 Lines: Lines extending in different directions in the space give people different psychological feelings. Lines perpendicular to the plane can give a sense of height and can make low Spaces look tall. Plane lines stretch breadth, curve is rich in change in the space, can make the whole space appears more active. The furniture of curve can give a person with brisk beautiful flexibility feeling, adornment sex is very strong, build sweet space.
Face: plane appears sedate, dignified, curved surface changes, rich. In the medical environment, large pieces of furniture can be designed in order to reflect the overall, simple, generous and other visual feelings in the space. Few furniture shapes are composed of small pieces of surface, because small pieces of surface furniture shape is too jumping, easy to cause mood fluctuations of patients, at the same time too much surface combination is easy to produce cleaning dead Angle.
Body: it is a solid form composed of different surfaces of length, width and height. The body has real, virtual do not, entity has the part that the plane has board namely, sunken ministry and the part of glass are virtual body, virtual and real different combination, can produce different visual effect and use function. In the offices of hospitals, different combinations of virtual and real furniture are used to divide the space. Glass partitions, as solid furniture, block the interference of sound and do not hinder the permeability of the space.
Shandong iGolden Furniture Co., Ltd. was established in 2012 in Jinan City, Shandong Province which is one of the biggest professional manufacturers of furniture and board. Such as hospital furniture, bank furniture various customized office furniture,Aluminum honeycomb panel and compact laminate board. iGOLDENOF is a large-scale manufacturing enterprise integrating design, development, production and sales. In past ten years, IGOLDENOF has insisted on open-mindedness, solidarity, mutual assistance, hardworking, pragmatic and humble entrepreneurial spirit and the pursuit of excellence who has been highly recognized and appraised by customers from all over the world.