Color Analysis of Medical Office Furniture
(1) Color is the catalyst of emotion. There is subjectivity in the visual aspect of color, especially the emotional color shown by people in the space can always play a regulating role, so the rational color combination of space furniture is particularly important in the space design of the clinic.
(2) In space color is divided into two kinds, one is called "front color" of high saturation warm colors, such as: yellow, orange, red, the other is called "after fading" of low saturation cold colors, such as: blue and green. Color collocation often appears in medical furniture design.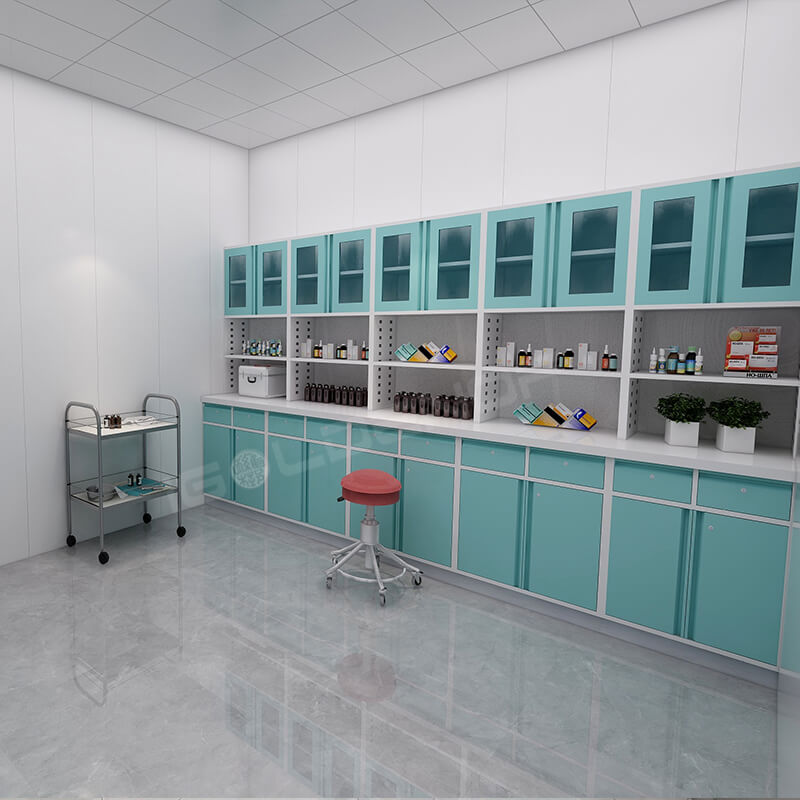 Shandong Guozhijing Furniture Co., LTD
(3) In hospital floors and departments, slight color differences can be considered through furniture color design to distinguish between them and their color attributes.
(4) In western countries, light yellow in warm colors is widely used in space and furniture. Such color collocation can strengthen the affinity of the environment and create a family-like atmosphere. However, the lack of heavy colors in the overall environment will lead to a slight frivolity of the overall environment.
Shandong iGolden Furniture Co., Ltd. was established in 2012 in Jinan City, Shandong Province which is one of the biggest professional manufacturers of furniture and board. Such as hospital furniture, bank furniture various customized office furniture,Aluminum honeycomb panel and compact laminate board. iGOLDENOF is a large-scale manufacturing enterprise integrating design, development, production and sales. In past ten years, IGOLDENOF has insisted on open-mindedness, solidarity, mutual assistance, hardworking, pragmatic and humble entrepreneurial spirit and the pursuit of excellence who has been highly recognized and appraised by customers from all over the world.