Customized hospital furniture should be combined with the overall characteristics of the hospital and the medical environment, especially the hospital's guide table and the nurse station workbench. The design of the guide table and the nurse station workbench should be based on the layout of the hospital, highlighting the characteristics of the hospital in the design, and giving play to the unique advantages of the hospital. Today we are going to introduce the key points of customizing the entrance table and the nurse station workbench.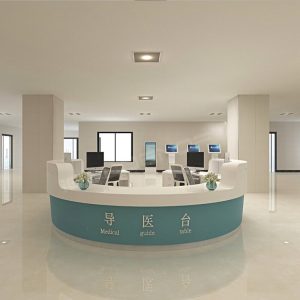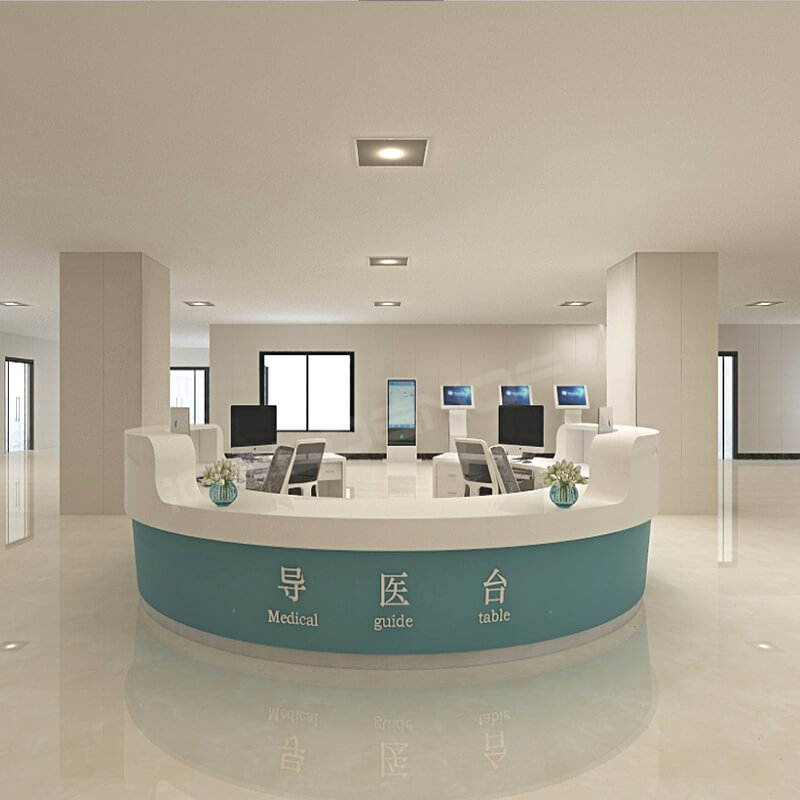 1. Table: made of medical artificial stone (acrylic board, solid physical and chemical board, ceramic panel); Material thickness ≥ 1.2cm; Meet the high standards of hospital environmental hygiene requirements
  2. The cabinet put oneself in another's position: cabinet put oneself in another's position with Shanghai "baosteel" brand SECC electrolytic steel plate, steel plate thickness of 0.8 mm or more, electrolytic plate is a kind of high-quality metal materials, the surface is smooth, level off, not easy to damage, electrolytic plate is on the basis of cold-rolled steel sheet processing a layer of zinc electrolysis, compared with cold rolled steel sheet electrolytic has the function of rust is exposed to air and water will not rust
  6. Hardware: gooseneck handle, exquisite manufacturing technology, beautiful appearance. The guide rail adopts DTC medical three ball guide rail, material Q235 strip steel, can be pulled freely, the drawer can be placed 45KG load weight.
  7. The base of the cabinet adopts 1.0mm SUS304 stainless steel skirting line, 23mm lower than the front of the cabinet and 100mm higher. No feeling of touching feet during operation, in line with renti engineering principle.