Quartz, also known as an engineered stone surface, is a common material used for beautiful countertops. Cambria and Zodiaq are some common, well-known brands. Variations in the color, shade, pattern, and shape are natural and won't affect the performance of your Quartz countertops.
Learning how to care and maintain your surface is very straightforward. The material is more resistant to surface damage than comparable stone materials. It's stain-resistant, chemical-resistant, non-porous, and tough, making it a great option for commercial and residential kitchens when high-performance and natural aesthetics is a must.
Routine Care for Quartz Countertops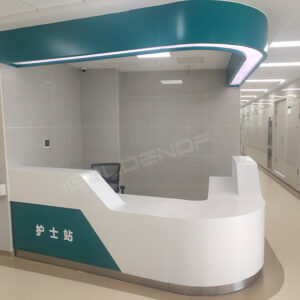 To maintain the stunning, lustrous appearance of your Quartz countertop, simply use water and a damp cotton cloth for routine care. You can use a soft cleaner if necessary, just avoid bleach and abrasive cleaners.
Quartz surfaces resist permanent stains from fruits, vegetables, and liquids such as wine, tea, vinegar, soda pop, and lemon juice. If a spill occurs, wipe it up right away before it has a chance to dry. If the spill has dried, try using a Scotch-Brite庐* scrub pad with a little cleaning product like Formula 409庐 Glass & Surface Cleaner.