Setting up a patient room in your healthcare facility goes far above and beyond the design considerations of the everyday office or living space. Not only do your patient rooms need to look clean and professional, but they also need to be comfortable for your patients and conducive to the work that your healthcare providers perform on a daily basis. When it comes to furniture for the space, here are the basics you'll need.
Your patients will likely need to eat their meals from the comfort of their hospital bed over the duration of their stay at your facility. Because traditional bed trays can be difficult for some patients to balance on their laps and can be easily tipped over, you should invest in overbed tables for your patient rooms. Overbed tables are specially designed to sit on the floor but extend over a patient's lap to make eating meals more manageable. Most overbed tables are both height adjustable and mobile, making them versatile options for any hospital.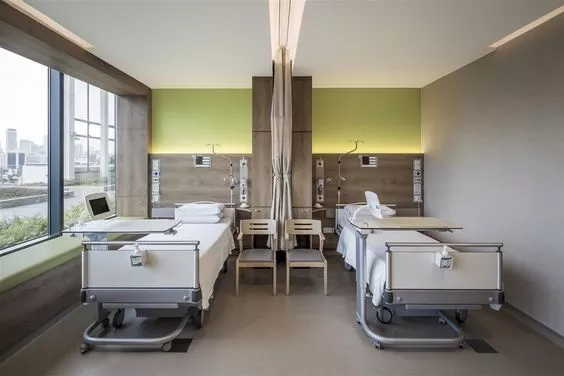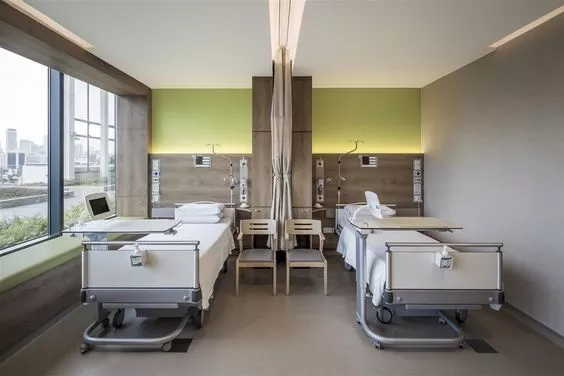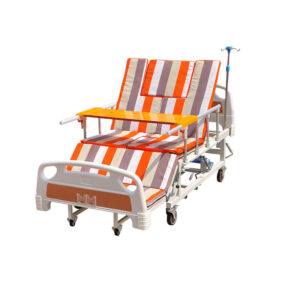 Patient Room Guest Chairs and sofas. While patients need to be made comfortable during their stay, it's important to remember that family and friends of inpatients often spend long hours at the hospital in support of their loved ones. For this reason, comfortable guest seating should be kept not only in your hospital waiting room, but in the patient rooms as well. From well-padded arm chairs to sleeper sofas that pull out into beds, there are plenty of options to choose from in this category, and you'll be able to find a solution no matter how small or large your space may be.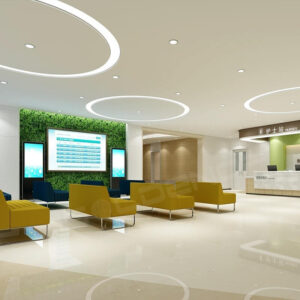 Plan for wheelchairs and walkers – ensure that there are spaces that wheelchairs can be placed safely so that aisles and patient flow is not impeded. Aisles should be wide enough between seating rows that a person with a walker can pass safely.