How to maintain wood office furniture in winter?
1, avoid direct sunlight wooden office furniture
The weather is dry in winter. While fully enjoying the warmth, indoor air humidity should be properly added to avoid cracking of wooden office furniture. In winter, wooden office furniture needs a wet environment, not near the radiator, so as to avoid long-term exposure to the sun as a whole or part of the wooden office furniture.
If it is baked for a long time at a higher temperature, it is very simple to cause local drying and cracking, warping, deformation and local quality change of wood. Therefore, wooden office furniture is away from the sun, or separated from the direct sunlight with translucent gauze curtain, which will not affect indoor lighting, but also maintain indoor wooden office furniture.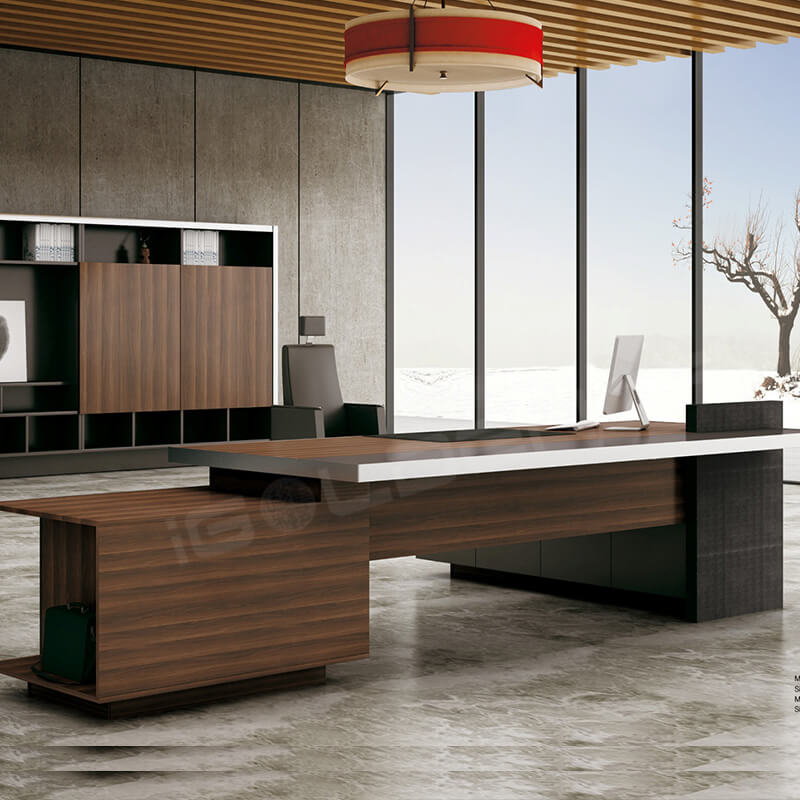 2. Scrub wooden office furniture with nursing essential oil
Office furniture care essential oil contains natural orange oil, simply absorbed by wood fiber, can be used to lock the moisture in wood, avoid wood cracking and deformation, nourish wood, make wood from inside to outside to reignite brilliance, extend the service life of wood office furniture.
3, when heating, indoor humidification
Winter dry air, low indoor humidity, dust and other harmful particles. In addition, heating brings sulfur dioxide, nitrogen dioxide and other harmful gas components of a lot of added, aggravated air pollution, but also to the wood office furniture has brought certain damage. Therefore, the maintenance of wooden office furniture in winter is indispensable.
Shandong iGolden Furniture Co., Ltd. was established in 2012 in Jinan City, Shandong Province which is one of the biggest professional manufacturers of furniture and board. Such as hospital furniture, bank furniture various customized office furniture,Aluminum honeycomb panel and compact laminate board. iGOLDENOF is a large-scale manufacturing enterprise integrating design, development, production and sales. In past ten years, IGOLDENOF has insisted on open-mindedness, solidarity, mutual assistance, hardworking, pragmatic and humble entrepreneurial spirit and the pursuit of excellence who has been highly recognized and appraised by customers from all over the world.