How to design hospital treatment room and disposal room?
In addition to the product quality of the disposal cabinet of the stainless steel plate disposal room, considering the relatively large flow of staff in the hospital outpatient department and the frequent application of furniture, a higher standard has been clearly proposed relative to the practical degree of the treatment cabinet in the hospital outpatient department, and attention has been paid to the after-sales service center control of furniture. Hospital outpatient service is a place to save the dying and heal the wounded, what medical staff contacts is the group with poor body of one part more, compare healthy person relatively, the furniture that they apply should pay attention to its safety performance more.
Of hospital outpatient treatment room scene production manufacturer with meticulous rigorous service quality and exquisite products became many hospital outpatient service cooperation companies across the country, at the same time also with the rest of the world's furniture manufacturer established strategic partner relationship, for a long period of time largely extent enrich the types of furniture types of enterprise products, For the further development and expansion of the group company to give a stable basis and opportunities.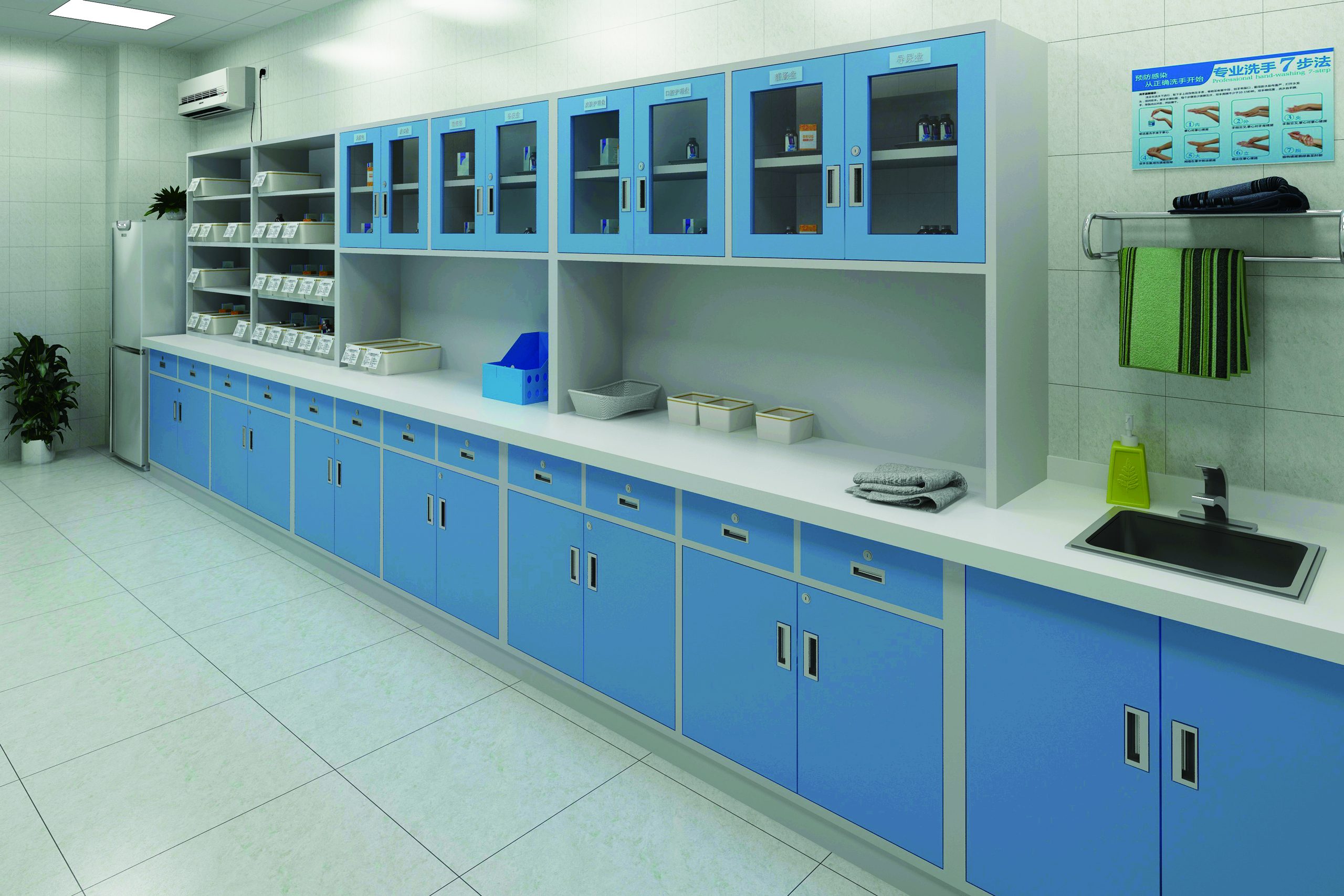 The disposal cabinet refers to the different characteristics of the hospital outpatient service, the use of medical staff and must, to complete the professional people-oriented customized medical furniture, to make every custom-made furniture can be with the characteristics. Customized furniture is mainly to solve the medical staff and the necessary premise conditions, focusing on improving the soft power of hospital furniture, improve the feeling of hospital outpatient workers and patients.
The manufacturer of disposal cabinet depends on the basic cooperation between hospital outpatient service, and must regard every hospital outpatient service as an independent customer with its own brand attributes. Therefore, in the design and production of hospital furniture, it can not remain unchanged, according to the use of customers must and way to customize exclusive customers, but also in line with the development of standard hospital outpatient furniture.
Shandong iGolden Furniture Co., Ltd. was established in 2012 in Jinan City, Shandong Province which is one of the biggest professional manufacturers of furniture and board. Such as hospital furniture, bank furniture various customized office furniture,Aluminum honeycomb panel and compact laminate board. iGOLDENOF is a large-scale manufacturing enterprise integrating design, development, production and sales. In past ten years, IGOLDENOF has insisted on open-mindedness, solidarity, mutual assistance, hardworking, pragmatic and humble entrepreneurial spirit and the pursuit of excellence who has been highly recognized and appraised by customers from all over the world.