How to choose medical steel clapboard manufacturer?
1. Know the manufacturer's qualifications and relevant information;
2. Understand the production process of paint baking steel plate. The normal production process is flexible processing forming of steel plate – pretreatment before spraying – high voltage electrostatic paint baking – composite with backing material;
3. Select suitable surface steel plate material type and thickness, standard medical paint steel plate, hot melt galvanized steel plate base material, 0.6~0.8mm steel plate thickness,
4, surface spraying process, aksu, tiger powder is recommended to ensure that more than 10 years of paint will not change color, paint strength and flatness is also very good;
5, backing material can choose gypsum board, corrugated board, gypsum board plus special moisture-proof aluminum film;
6, steel plate flatness, gloss, strength, coating thickness, etc
A. Advantages of backing corrugated board; Corrugated board moisture-proof, light weight, Disadvantages: poor sound insulation performance, poor fire performance, poor impact resistance;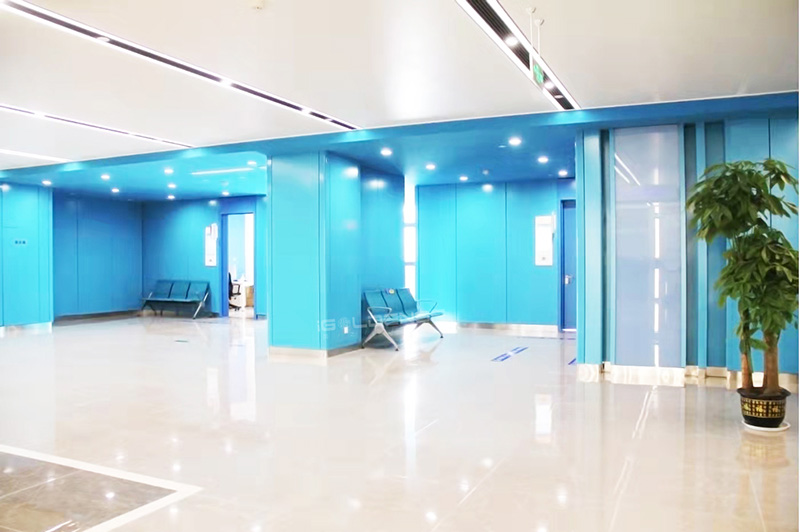 B, the advantages of backing gypsum board: good fire performance, good sound insulation performance, good impact resistance, shortcomings: weight than corrugated heavy, moisture-proof performance is slightly worse;
C, back lined plasterboard covered with special aluminum foil film advantages: good moisture resistance and oxidation resistance, good fire performance, good impact resistance, good sound insulation performance, shortcomings: weight than corrugated heavy, but for the building load, this is only 15KG/ square meter;
Shandong iGolden Furniture Co., Ltd. was established in 2012 in Jinan City, Shandong Province which is one of the biggest professional manufacturers of furniture and board. Such as hospital furniture, bank furniture various customized office furniture,Aluminum honeycomb panel and compact laminate board. iGOLDENOF is a large-scale manufacturing enterprise integrating design, development, production and sales. In past ten years, IGOLDENOF has insisted on open-mindedness, solidarity, mutual assistance, hardworking, pragmatic and humble entrepreneurial spirit and the pursuit of excellence who has been highly recognized and appraised by customers from all over the world.