How to buy good administrative office furniture?
First of all, we need to know that the impression of administrative units is more serious, so we need to choose its style when choosing, so as to ensure that it conforms to the image of administrative units. However, there are a wide variety of furniture on the market, and we need to pay attention to whether the material is safe and environmental protection enough to avoid harm to human health in the process of use, especially for panel office furniture, we must pay attention to whether there are formaldehyde and other harmful substances.
Secondly, because of the particularity of the work of administrative units, it is very important to pay attention to whether office furniture can improve office efficiency. That is to say, when choosing administrative office furniture, its functionality and practicality are very important, such as whether its drawers are used smoothly, whether the sound is too large when switching. In order to avoid some unnecessary impact on themselves and colleagues and affect the office efficiency.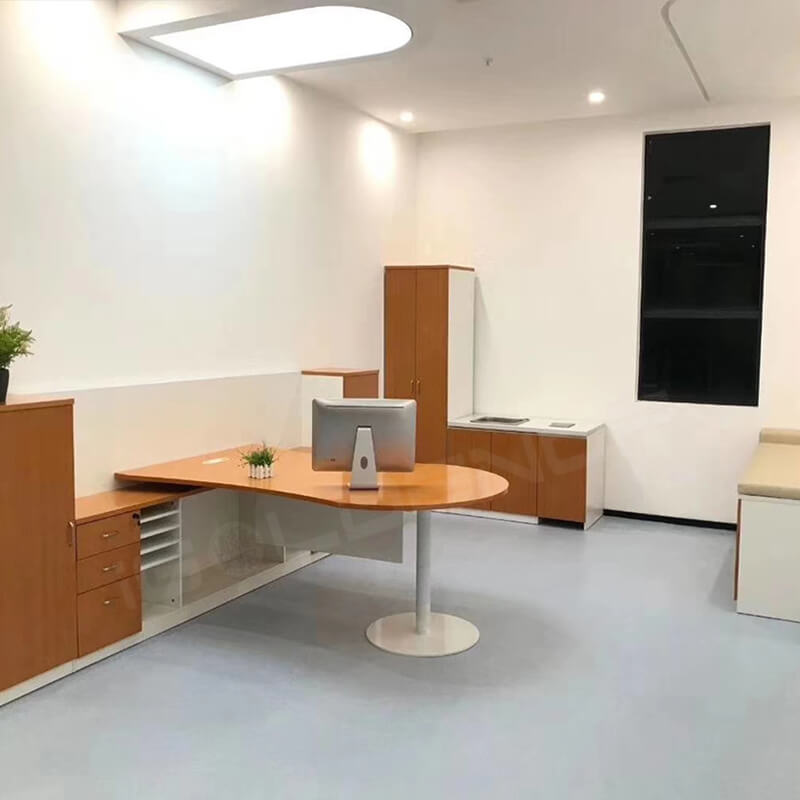 Finally, it should be noted that because the quality of administrative office furniture has a great relationship with its industry, it is necessary to mainly check the manufacturing process when choosing for the unit, such as whether the edge of office furniture is sealed, whether the skin and paint are good, which can also be reflected in the price. Of course, high quality and high price naturally.
Shandong iGolden Furniture Co., Ltd. was established in 2012 in Jinan City, Shandong Province which is one of the biggest professional manufacturers of furniture and board. Such as hospital furniture, bank furniture various customized office furniture,Aluminum honeycomb panel and compact laminate board. iGOLDENOF is a large-scale manufacturing enterprise integrating design, development, production and sales. In past ten years, IGOLDENOF has insisted on open-mindedness, solidarity, mutual assistance, hardworking, pragmatic and humble entrepreneurial spirit and the pursuit of excellence who has been highly recognized and appraised by customers from all over the world.