How to maintain board bank office furniture?
One, the ground that puts board type furniture must want to maintain level off, four legs balance ground. If the board furniture is placed, in a state of instability, often sway sway over time will inevitably make fastening parts fall off, bonding part cracking, thereby affecting the use of the effect and reduce the life of the board furniture. Additional, if the ground is loose make board type furniture is unbalanced, also do not use board or iron sheet mat furniture leg, such although maintain balance, also get force very hard even, go down for a long time can damage board type furniture interior structure. The only way to compensate is to trim the floor, or with a slightly larger area of hard rubber board in the ground, so that the four legs of the board furniture smooth landing.
Two, it is best to use pure cotton knitted cloth when cleaning the dust on board furniture, and then use fine soft wool brush to remove the dust in the depression or relief pattern. The board type furniture that passes paint processing, avoid is wiped with gasoline or organic solvent, usable colorless furniture glazing wax is wiped, reduce fall dust in order to enhance burnish.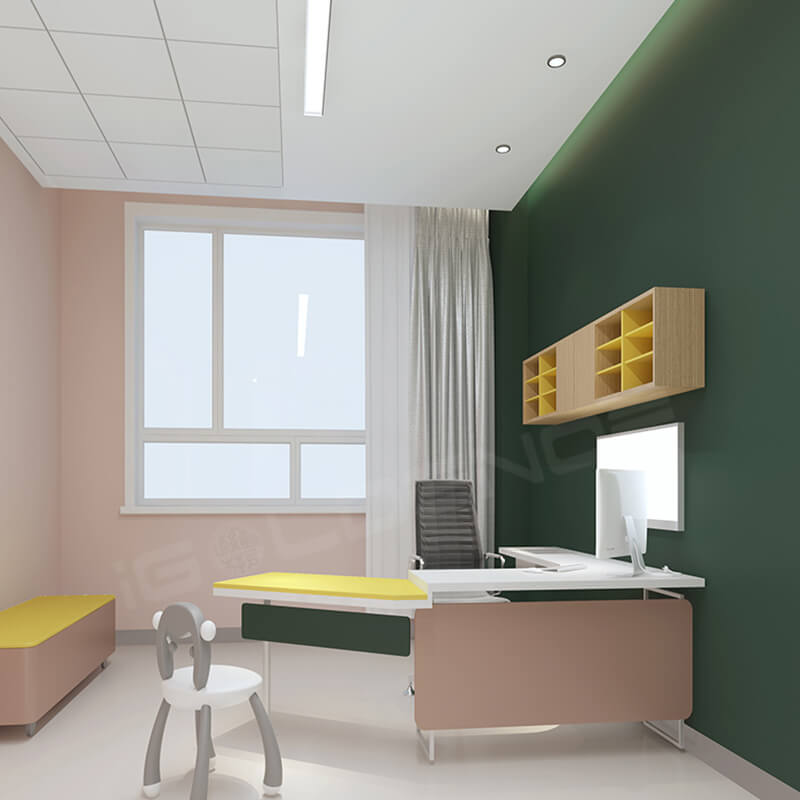 Three, the position of panel furniture is best not to be exposed to direct sunlight, often insolation will make furniture paint film fade, metal accessories easy oxidation deterioration, wood is easy to brittle. Summer had better use curtain to block sun bask in, in order to protect board type furniture.
Four, is to maintain indoor humidity. Keep panel furniture dry. Use humidifier in spring and autumn should limit time, prevent because humidity is too big and harm furniture. Wash furniture at ordinary times as far as possible with less water, more need to avoid the use of alkali water, only appropriate to twist the wet cloth wipe water, and then wipe clean with dry cloth.
Shandong iGolden Furniture Co., Ltd. was established in 2012 in Jinan City, Shandong Province which is one of the biggest professional manufacturers of furniture and board. Such as hospital furniture, bank furniture various customized office furniture,Aluminum honeycomb panel and compact laminate board. iGOLDENOF is a large-scale manufacturing enterprise integrating design, development, production and sales. In past ten years, IGOLDENOF has insisted on open-mindedness, solidarity, mutual assistance, hardworking, pragmatic and humble entrepreneurial spirit and the pursuit of excellence who has been highly recognized and appraised by customers from all over the world.