In order to achieve long-term development, guozhijing furniture in Shandong Jinan established a large modern factory and exhibition hall, has strong technical force and advanced production equipment, set up a management and service center, complete product series, using materials manufacturing: Lobby information desk, reception desk, form-filling desk, non-cash counter, smart bank, e-bank experience desk, gold display cabinet, gift display rack, waiting chair, self-service machine cover and other products.
Bank financial system office furniture production custom manufacturers
With the development of society, our pursuit of bank furniture is constantly improving when we go to banks for business. After all, it is essential to the bank, the mood of the customers and the quality of the bank staff. Inferior furniture can make people depressed, absent-minded and depressed, inefficient; On the contrary, high-quality banking system furniture furniture will make people energetic, happy complacent and single-minded, work up get twice the result with half the effort, create a good working atmosphere.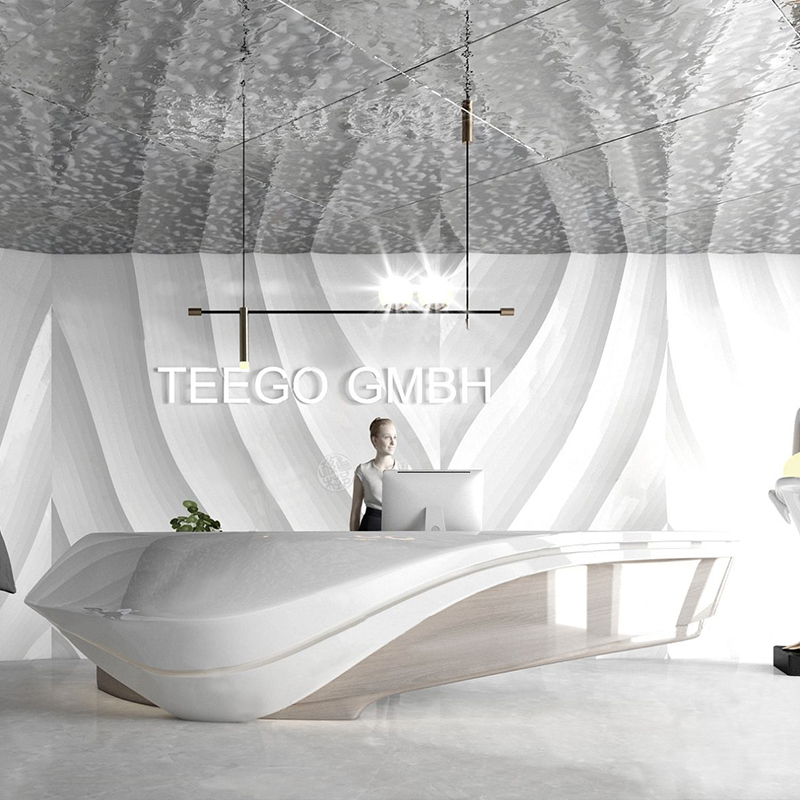 The purpose of advocating low carbon environmental protection is actually "to make bank furniture more healthy", and this will start from the material, only the use of high environmental protection of raw materials to create environmental protection of bank furniture, otherwise it is nonsense, this is shandong furniture custom manufacturers advocate from raw materials. Only by controlling the source, can we talk about the manufacturing process, and can we truly realize low-carbon environmental protection.
Low-carbon environmental protection is also to "make bank furniture into life", which is also people-oriented philosophy, so it is no longer just emphasizing green energy saving, after all, bank furniture needs to bring more comfortable and relaxed user experience.
Shandong iGolden Furniture Co., Ltd. was established in 2012 in Jinan City, Shandong Province which is one of the biggest professional manufacturers of furniture and board. Such as hospital furniture, bank furniture various customized office furniture,Aluminum honeycomb panel and compact laminate board. iGOLDENOF is a large-scale manufacturing enterprise integrating design, development, production and sales. In past ten years, IGOLDENOF has insisted on open-mindedness, solidarity, mutual assistance, hardworking, pragmatic and humble entrepreneurial spirit and the pursuit of excellence who has been highly recognized and appraised by customers from all over the world.