We create modular seating for hospital waiting areas to fit the needs of today's medical environments. The design makes it easy to clean with antibacterial surfaces, providing a hygenic, safe and reliable hospital environment. This modularity gives you the flexibility and freedom of design and the ability to re-configure the installation into new shapes quickly to adapt to the new distancing requirements of these days. The biophilic design of the acoustic leaf lamp gives a calm and stress-reducing waiting experience. Adding interior dividers separatea and leavea space for privacy when needed.
Public places, such as healthcare facilities, are designed for the public, for us. They are full of stories and meanings. They mean different things to different people, and we all have our experiences from them. Although we cannot control what the experience for everyone is, we can do our best to improve the environment it takes place in as it can play an important role in healing and wellbeing.
Lately, studies and research have shown the influence of the environment on the wellbeing of patients and staff in the health sector. Some of the results have shown the importance of thought through design and its effect on wellness and healing.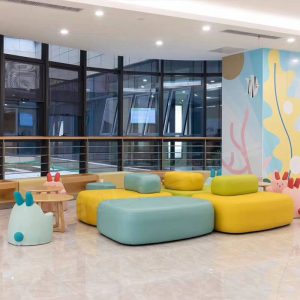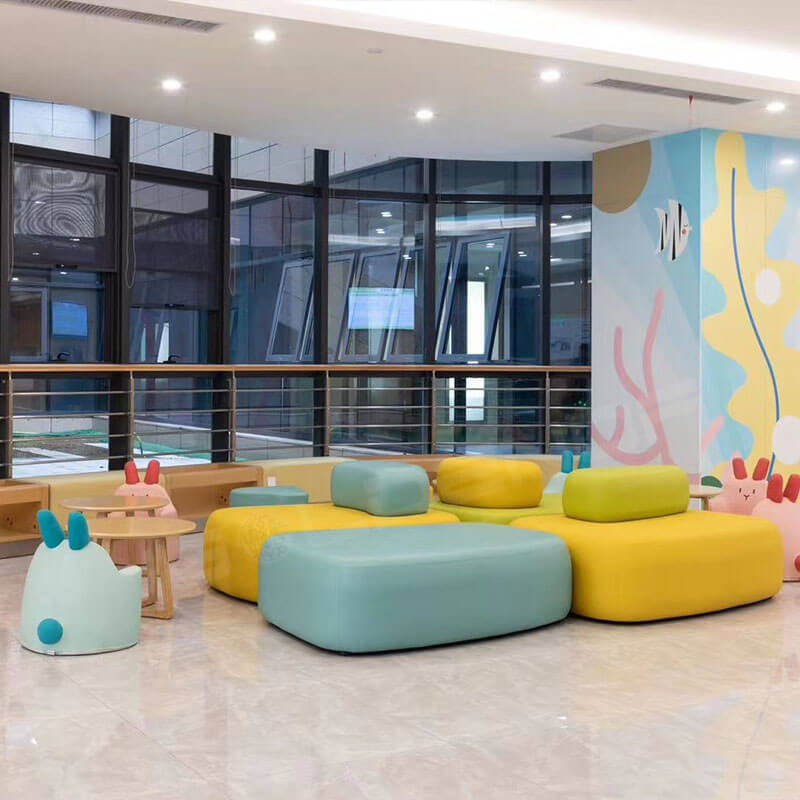 Shandong iGolden Furniture Co., Ltd. was established in 2012 in Jinan City, Shandong Province which is one of the biggest professional manufacturers of furniture and board. Such as hospital furniture, bank furniture various customized office furniture,Aluminum honeycomb panel and compact laminate board. iGOLDENOF is a large-scale manufacturing enterprise integrating design, development, production and sales. In past ten years, IGOLDENOF has insisted on open-mindedness, solidarity, mutual assistance, hardworking, pragmatic and humble entrepreneurial spirit and the pursuit of excellence who has been highly recognized and appraised by customers from all over the world.