Whether a patient is bedridden or not, they need adjustable hospital beds where they can be comfortable, get a good night's rest, and have all of their needs met. You will find that there are many different types of beds and your doctor may even specify a specific type of position – and the bed must be able to meet doctor orders.
They are also the most expensive models. Manual and semi-electric beds require more caregiver effort and don't provide as much independence for patients, but they cost less and can be more appropriate for short-term use.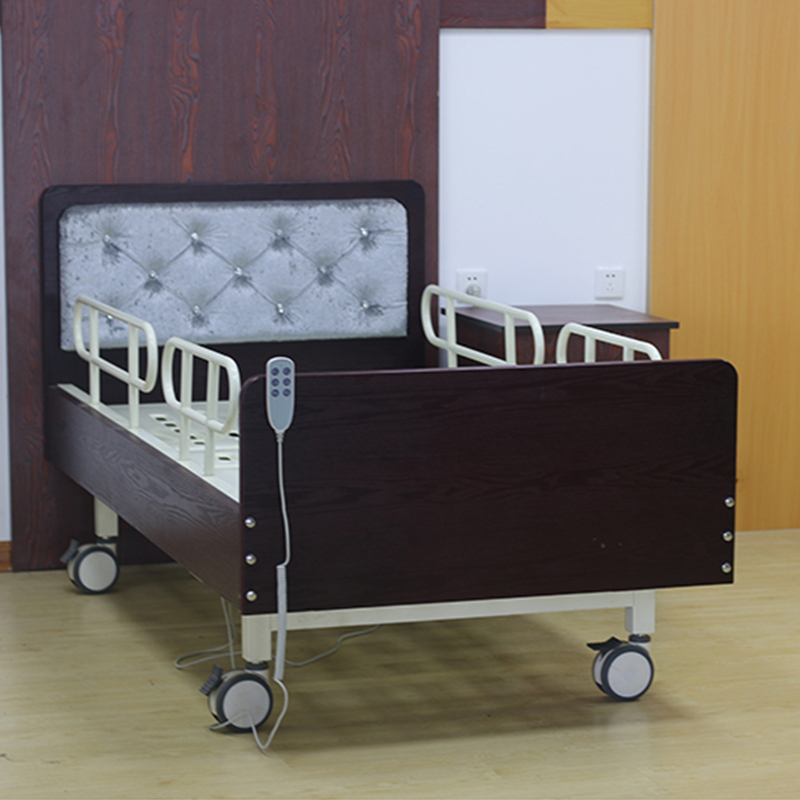 People who use a hospital bed at home often deal with medications, illness, and pain – all of which can get in the way of quality sleep. Choosing the right bed can facilitate restorative sleep that contributes to your overall good health.
Semi-electric bed. The head and foot portion of these beds can be lowered and raised using an electric motor. The height of the bed still needs to be adjusted using the hand crank. Patients and/or their caregivers can adjust the bed using a button. This is ideal for patients that don't need to adjust the bed often, but can benefit from the convenience of simply pushing a button to adjust it.
A hospital bed or hospital cot is a bed specially designed for hospitalized patients or other in need of some form of healthcare treatment. These beds have special features both for comfort and well-being of the patients and also for the convenience of healthcare workers.
Shandong iGolden Furniture Co., Ltd. was established in 2012 in Jinan City, Shandong Province which is one of the biggest professional manufacturers of furniture and board. Such as hospital furniture, bank furniture various customized office furniture,Aluminum honeycomb panel and compact laminate board. iGOLDENOF is a large-scale manufacturing enterprise integrating design, development, production and sales. In past ten years, IGOLDENOF has insisted on open-mindedness, solidarity, mutual assistance, hardworking, pragmatic and humble entrepreneurial spirit and the pursuit of excellence who has been highly recognized and appraised by customers from all over the world.