Hospital nurse station not only responsible for patient reception, inquiry, complete the form, and other functions, separation, or medical personnel key interior space, the work of the nurse station functional design, closely integrated with the hospital internal conditions and the overall color, and according to the giving of medical furniture design, delivery, such as one-stop service, to patients and medical staff to build a warm and cozy environment.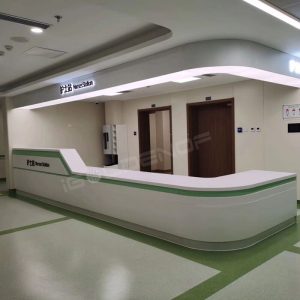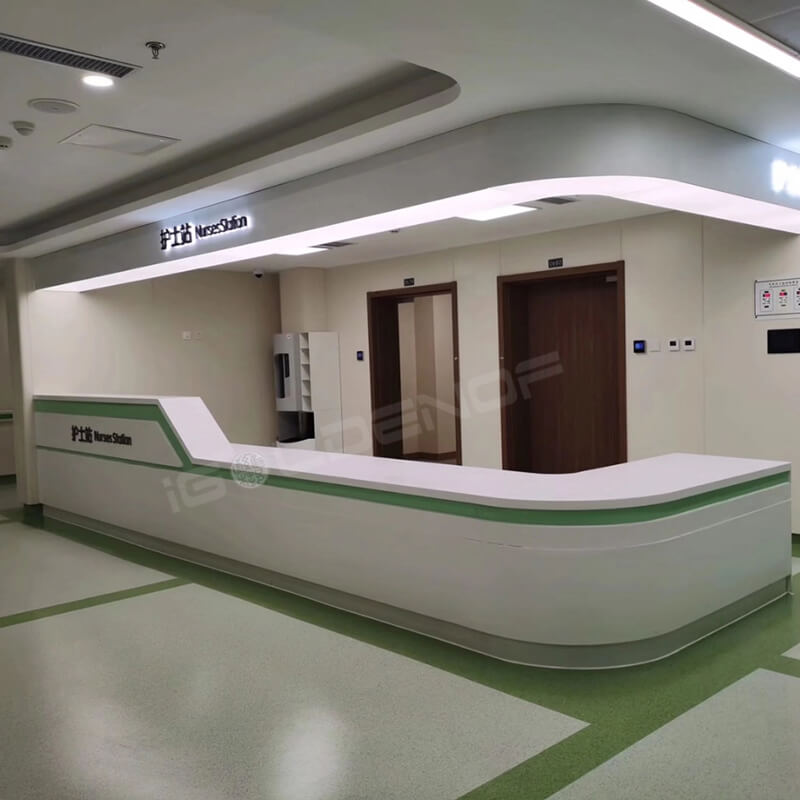 Hospital nurse station
The development requirements of the nursing staff working platform meet the adoption requirements of the following key functions:
I. Doctor-patient relationship platform
Patient reception, admission inquiry, guidance, steps, FAQ.
Ii. Patient treatment platform
Apply for hospitalization procedures, urge payment of hospitalization fees, accept inspection and verification.
3. Working platform for nurses
Medical history classification, advice solution, diagnosis and treatment solution, material storage, information management platform.
Iv. Physical and mental health publicity and planning platform
Health education knowledge, basic diagnosis and treatment, drug guide, testing guide, medical information.
Fifth, brand image display platform
The natural environment of all hospitals is harmonious and unified, and rich in transformation………
In the nurse station, the storage space of medical equipment and the placement of goods should be taken into consideration, as well as the relative privacy and beauty of the area. The nursing station is free of storage areas for machinery and equipment; This improves the interior space of the locker in the nurse station, and at the same time reduces the floor area and improves the total operating area characteristic of the nurse station.