A variety of hospital furniture stores enable consumers to find the hospital furniture they like through their eyes, but this does not match their hospital room decoration style. If you choose hospital furniture customization at this time, it will be different. Hospital furniture customization can not only be matched according to enterprise culture and decoration style, but also can be designed according to their own wishes.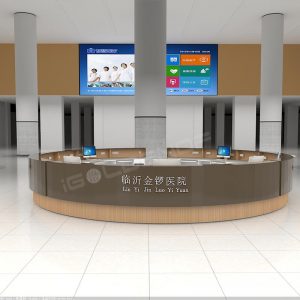 Hospital room space can be placed reasonably
  Sometimes, when we go to furniture stores, we look at some hospital furniture in stock, but we have to give up because the size doesn't fit. But in fact, we can tailor hospital furniture to fit. According to the requirements of xi 'an hospital furniture customization designers, according to the space area, height, design and customization, so that the space can be used more reasonable and effective.
  Hospital furniture custom hospital room space design in the future will be more and more important role, xi 'an, wynn furniture customization as xi 'an hospital furniture factory always adhere to the continuous research and development design more efficient and practical hospital furniture, excellent design team is always spare no effort to build unique hospital environment for each customer.