In recent years, aluminum gusset plate condole top gradually toward aluminum honeycomb plate condole top began to change popular, and in today's market rage. Aluminum honeycomb plate does not need to be specially decorated, with a large visual effect, not limited to rules and regulations, so that the ceiling collocation scheme atmosphere, a glance can be fascinated, this may be the charm of large plate ceiling.
Home integrated suspended ceiling honeycomb panel
So, what is aluminum honeycomb panel? Aluminum honeycomb plate is composed of three layers, the middle layer is made of aluminum honeycomb structure, strong and durable, the original material is selected from aluminum magnesium alloy material, has the characteristics of environmental protection, quick installation, fire prevention and moistureproof.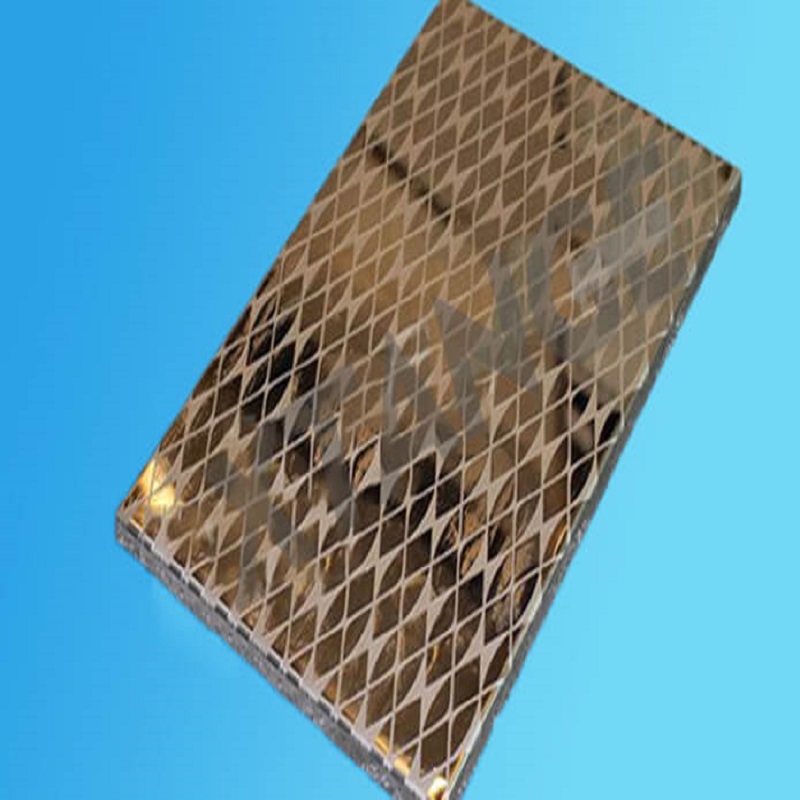 Aluminium honeycomb plate has a strong anti-pollution ability, and the oil is not easy to invade, can be easily erased, convenient cleaning, because it is made of the composite materials of environmental protection, convenient installation, systematic installation process, you can put the house in a week or so, improving efficiency, because of its environmental performance, also need not like ventilation, can install namely namely live.
Shandong iGolden Furniture Co., Ltd. was established in 2012 in Jinan City, Shandong Province which is one of the biggest professional manufacturers of furniture and board. Such as hospital furniture, bank furniture various customized office furniture,Aluminum honeycomb panel and compact laminate board. iGOLDENOF is a large-scale manufacturing enterprise integrating design, development, production and sales. In past ten years, IGOLDENOF has insisted on open-mindedness, solidarity, mutual assistance, hardworking, pragmatic and humble entrepreneurial spirit and the pursuit of excellence who has been highly recognized and appraised by customers from all over the world.