Natural living aluminum honeycomb panel wallboard, not only in large scale, flatness has excellent performance, but also in shape, surface treatment, color, installation system, etc. There are many choices.
1. Large board surface, high level off
Without any reinforcement measures, the surface size of the honeycomb aluminum plate can be up to 1500*1500mm, and can maintain excellent flatness.
2. Light weight
The weight of the honeycomb aluminum plate is only 5~55kg/ square meter, which greatly reduces the load-bearing load of the building.
3. High strength
It can bear high strength pressure and shear force, and is not easy to deform. It can meet the requirements of wind pressure resistance of super high-rise buildings.
4. Customer customization
Honeycomb aluminum panels in size, shape, paint and color can be customized according to customer requirements.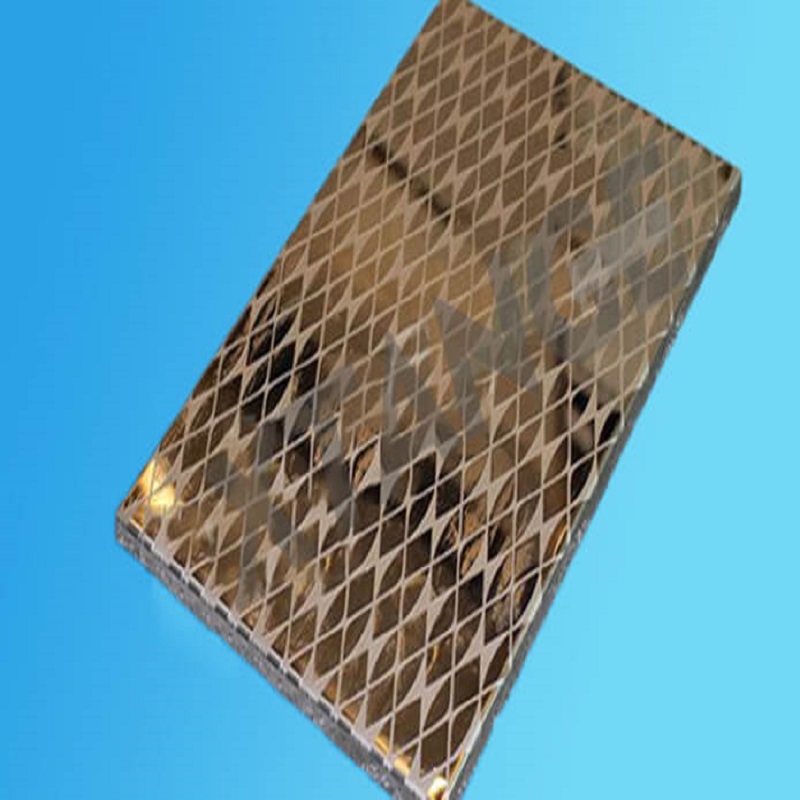 5. Easy installation
Can be installed in any order, each wall panel can be removed and replaced separately, improve the flexibility of installation and maintenance, reduce the cost.
6. Heat insulation, energy saving, sound absorption and noise reduction
The unique structure of aluminum honeycomb panel makes the honeycomb panel have good heat insulation and sound insulation performance and long service life.
7. Multi-purpose
Suitable for building curtain wall, column, eaves, roof and outdoor ceiling, etc.
Natural living aluminum honeycomb large board wallboard, large specifications to accommodate the unique atmospheric texture, slowly spread between the square inch, a high-grade texture, so that the wall becomes the space gas field full open the finishing touch.
Shandong iGolden Furniture Co., Ltd. was established in 2012 in Jinan City, Shandong Province which is one of the biggest professional manufacturers of furniture and board. Such as hospital furniture, bank furniture various customized office furniture,Aluminum honeycomb panel and compact laminate board. iGOLDENOF is a large-scale manufacturing enterprise integrating design, development, production and sales. In past ten years, IGOLDENOF has insisted on open-mindedness, solidarity, mutual assistance, hardworking, pragmatic and humble entrepreneurial spirit and the pursuit of excellence who has been highly recognized and appraised by customers from all over the world.