HPL is produced by saturating multiple layers of kraft paper with phenolic resin. A layer of printed décor paper is placed on top of the kraft paper before pressing. The resulting sandwich is fused together under heat and pressure (more than 1,000 PSI). Because phenolic and melamine resins are thermoset plastics, the curing process transforms the resin into plastic by a cross linking process that converts the paper sheets into a single, rigid laminated sheet. Thermo-setting creates strong, irreversible bonds that contribute to HPL's durability.
High Pressure Laminate, or 'HPL' as it's often referred to as, is created through a multi-step process. The product is made up of six to eight layers of resin-impregnated kraft paper, decorative paper (with a pattern, colour or woodgrain) and a clear overlay. These layers are manufactured under 1000kg per-square-meter of pressure, under 140°C+ temperatures.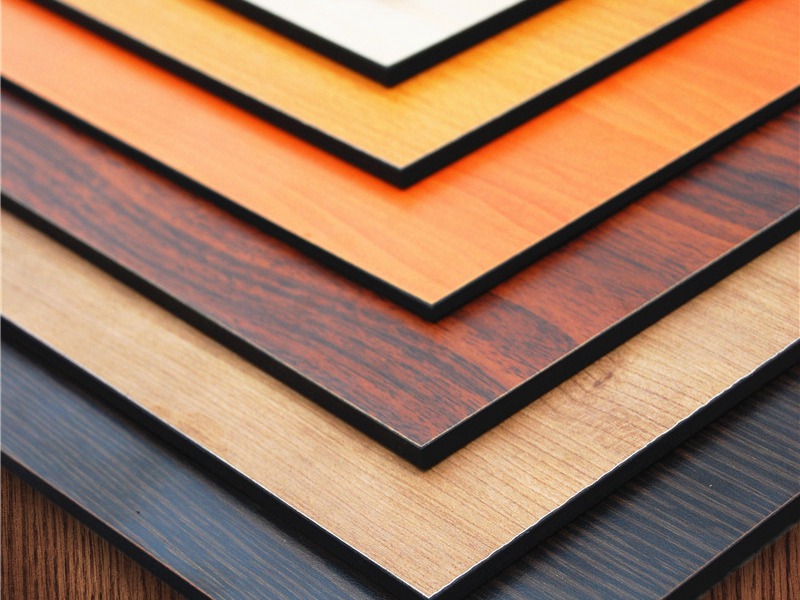 High Pressure Laminate (HPL) is composed of a resin impregnated kraft paper, a decorative paper and a clear melamine overlay. These sheets are bonded at high pressures and temperatures. The sheets are bonded to substrates such as MDF (medium density fiberboard) or particleboard.
Our High Pressure Laminate (HPL) products are manufactured under extreme pressure to deliver a decorative surface that is strong and durable, yet flexible and easy to fabricate. HPL is among our most versatile surfaces, making it a great choice for a range of interior horizontal and vertical applications where an attractive, yet resilient, surface solution is required. Since the decorative layer is a printed sheet, we can deliver the precise design scheme that fulfills your creative vision.
Shandong iGolden Furniture Co., Ltd. was established in 2012 in Jinan City, Shandong Province which is one of the biggest professional manufacturers of furniture and board. Such as hospital furniture, bank furniture various customized office furniture,Aluminum honeycomb panel and compact laminate board. iGOLDENOF is a large-scale manufacturing enterprise integrating design, development, production and sales. In past ten years, IGOLDENOF has insisted on open-mindedness, solidarity, mutual assistance, hardworking, pragmatic and humble entrepreneurial spirit and the pursuit of excellence who has been highly recognized and appraised by customers from all over the world.