It is considered to be one of the most durable decorative surface materials and is available with special performance properties including chemical, fire and wear resistance.
Common thickness range is .2 mm through .4 mm. Surface properties are similar to vertical grade HPL and are used significantly to complement HPL and TFL laminates.
HPL is produced by saturating multiple layers of kraft paper with phenolic resin. A layer of printed décor paper is placed on top of the kraft paper before pressing. The resulting sandwich is fused together under heat and pressure (more than 1,000 PSI). Because phenolic and melamine resins are thermoset plastics, the curing process transforms the resin into plastic by a cross linking process that converts the paper sheets into a single, rigid laminated sheet. Thermo-setting creates strong, irreversible bonds that contribute to HPL's durability.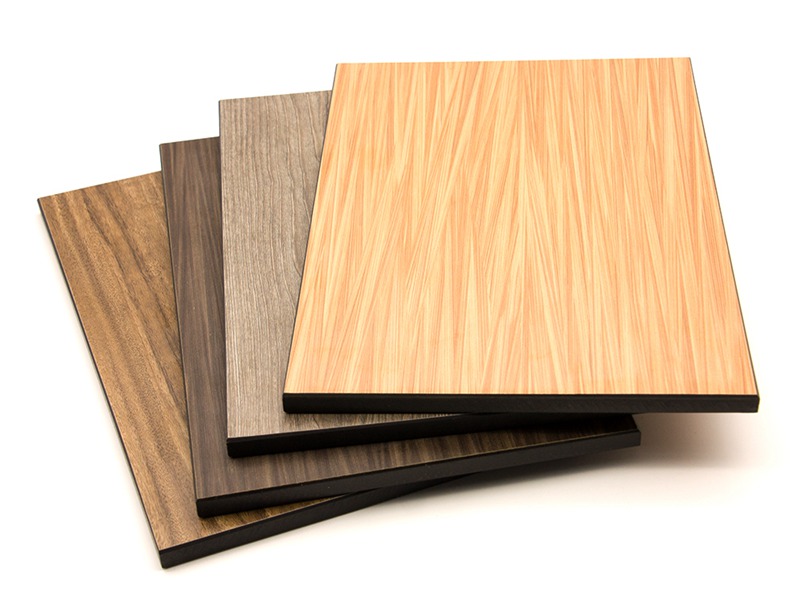 Special grades of HPL can be postformed around curved edges by application of heat and restraint. HPL is laminated to a panel utilizing a variety of adhesives.
Particleboard or MDF are the preferred substrate because they provide a stable, durable, consistent and economical foundation.
Shandong iGolden Furniture Co., Ltd. was established in 2012 in Jinan City, Shandong Province which is one of the biggest professional manufacturers of furniture and board. Such as hospital furniture, bank furniture various customized office furniture,Aluminum honeycomb panel and compact laminate board. iGOLDENOF is a large-scale manufacturing enterprise integrating design, development, production and sales. In past ten years, IGOLDENOF has insisted on open-mindedness, solidarity, mutual assistance, hardworking, pragmatic and humble entrepreneurial spirit and the pursuit of excellence who has been highly recognized and appraised by customers from all over the world.