The novel Coronavirus outbreak has not only made the medical and health industry in China and the world a serious situation, but also had a great impact on the furniture industry. The researchers detected high levels of virus residue on surfaces used by patients, suggesting that furniture carriers increase the risk of virus transmission in public Spaces. This requires that the furniture industry must inherit the traditional basis, develop new ideas, use new technology, and constantly realize the upgrading and transformation of products, so as to produce more humane and safer medical furniture products needed by medical staff and patients.
What on Earth is medical furniture? At present, domestic professionals generally agree that medical furniture in a broad sense refers to the furniture needed in hospitals, disease control centers, health care centers and other nursing places to treat and prevent diseases, promote rehabilitation and maintain a healthy life. In the narrow sense, medical furniture refers to the furniture that provides people with operation, transportation and storage of goods in the medical care and auxiliary areas of medical institutions, as well as the facilities such as bedding and seating in the diagnosis and treatment space.
In The early 1970s, European and American countries with a high level of medical and health development have strengthened their investment in hospital construction, and gradually attached importance to the design, product quality and functional research and development of medical furniture, forming a relatively complete concept of medical furniture management. As an important part of healthcare environment, electronic medical bed has been used by medical institutions to measure patient occupancy rate, bed management strategy change, healthcare system investment and other indicators.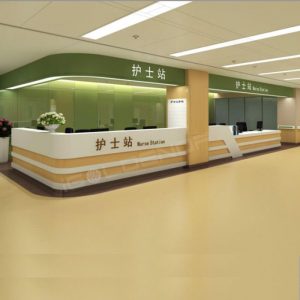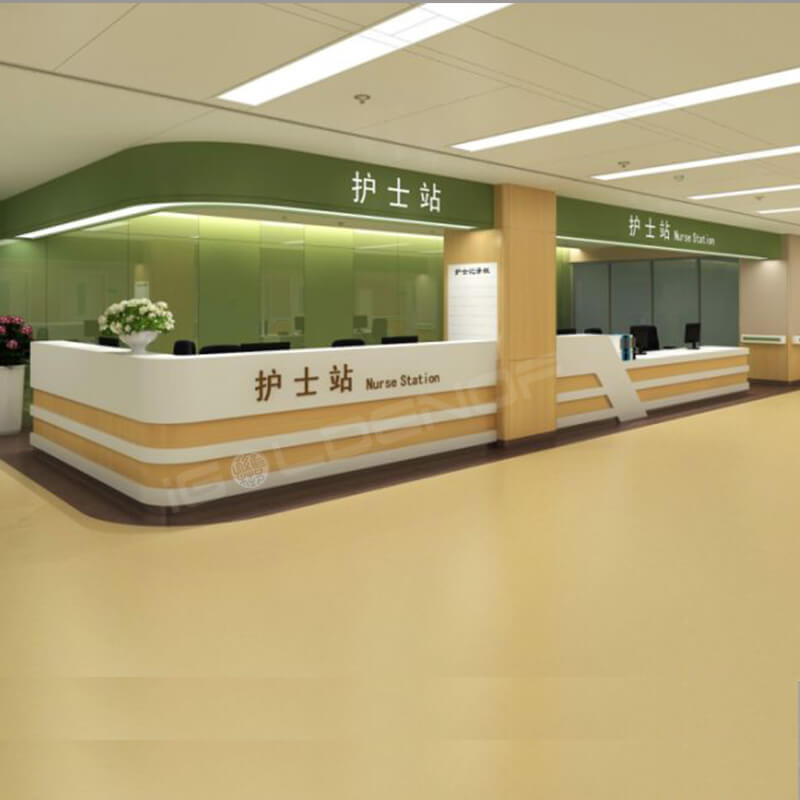 What are the types of medical furniture?
02 Medical beds and cabinets
Under the background of the rapid development of high and new technology, the intelligent bed design based on comprehensive and multi-disciplinary abroad provides an information-based and intelligent comprehensive solution for the prevention, nursing and monitoring of patients.
With the development of multi-touch, somatosensory interaction, voice interaction and other technologies, more diverse interaction methods have been applied to intelligent products. Multi-touch improves the way of human-computer interaction and realizes the demand of more harmonious and natural emotional experience based on hardware devices. Motion interaction enhances the use of entertainment, so that the operation process becomes more natural. As an instinctive way of human interaction, voice interaction can quickly convey semantic information and complete operation. Modern medicine believes that stimulating patients' senses to make them comfortable experience is beneficial to patients' rehabilitation; Therefore, through moderate sensory stimulation, users can interact with the furniture. Patients' sensory needs of vision, hearing, smell, touch and taste should be considered as important factors in the interactive design of medical furniture.
03-2 Increasingly Easy to operate Contemporary design increasingly emphasizes efficiency and fluency in interaction. Furniture products should pay attention to ease of use while retaining basic functions. Intelligent interactive medical furniture products with easy operation can make medical staff and patients get better use experience and improve medical service efficiency. The application of modern technologies such as informatization and electronization into medical furniture in medical institutions can improve the internal management level of hospitals to a certain extent, improve the working environment of medical staff, reduce the working pressure of medical staff and relieve the tension of patients. The concept of interactive design emphasizes the interaction and interaction between furniture and environment. The research and development of mobile nursing workstation enables medical staff to complete nursing operations at the same time, synchronous access to patients' basic information, laboratory results, nursing diagnosis and other information.
The 04 is at the end
With the improvement of intelligent furniture manufacturing and product interaction design, intelligent health care medical furniture has great potential and trend in the future. To a certain extent, the research on medical furniture is conducive to improving people's medical and health security and social harmonious and stable development.
If you have any questions, please contact us