Special attention should be paid to the following aspects in daily maintenance of artificial stone countertops in hospital nurses' stations:
1. Continuous high temperature items can not be placed on the artificial stone surface for a long time.
2, do not directly depict on the surface of artificial stone, otherwise it will leave ugly scratches. If there are knife marks, burn marks and scratches on the working surface of the nurse station, and if the customized working surface of the nurse station is smooth and needs to be matte, it can also be polished with 400-600 purpose polishing sandpaper until the marks disappear. Then use cleaning solution and wipe cloth to scrub and restore the work surface to its original state. If working mesa is smooth and neat degree is lens face, use 800-1200 eye first burnish sand paper burnish is polished, rehash afterwards clean cotton cloth dips in a few vegetable oil to brush lightly on the surface ok.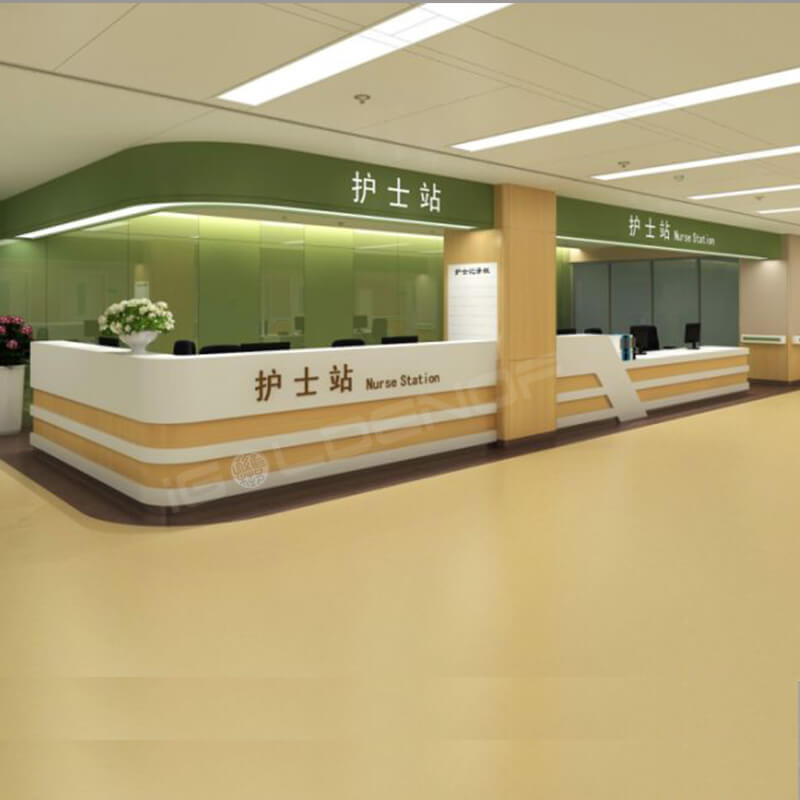 3. Heavy or sharp objects should not be allowed to directly hit the surface of the working surface of the nurse station. Oversized or heavy objects should not be placed on the working surface for a long time.
Shandong iGolden Furniture Co., Ltd. was established in 2012 in Jinan City, Shandong Province which is one of the biggest professional manufacturers of furniture and board. Such as hospital furniture, bank furniture various customized office furniture,Aluminum honeycomb panel and compact laminate board. iGOLDENOF is a large-scale manufacturing enterprise integrating design, development, production and sales. In past ten years, IGOLDENOF has insisted on open-mindedness, solidarity, mutual assistance, hardworking, pragmatic and humble entrepreneurial spirit and the pursuit of excellence who has been highly recognized and appraised by customers from all over the world.