Composite Process of Aluminum Honeycomb Panel
(1) Spread out the aluminum honeycomb in advance, and cold pressing leveling: duration: more than 4 hours, pressure :10-25 tons.
The preparation of glue: the mixing ratio of the main agent and curing agent is: the main agent 4, curing agent 1.
(3) Lift the press to an appropriate height and hang the safety bolt.
④ Lay the bottom plate flat on the gluing platform for uniform gluing. (During the process, try to keep the table clean. If there is glue attached to the decorative surface of the aluminum plate, wipe it in time.)
The aluminum plate coated with glue is placed in the center of the press surface, or on the special cold press moving tray.
The spread of aluminum honeycomb placed on the aluminum plate coated with glue, placed in the center, as far as possible to ensure that the honeycomb out of each side of the aluminum plate.
⑦ Repeat the panel step ⑤ operation, and then flanged cover on the aluminum honeycomb.
(4) ⑤ (8) repeat the steps (4) ⑤ (8)), and try to ensure that the aluminum plate is aligned vertically to the ground during the stacking process.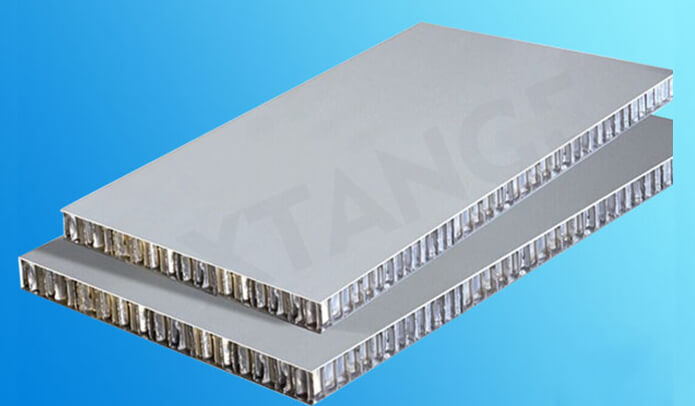 ⑨ Cold pressing: each cold pressing should not exceed 40 honeycomb panels. Cold pressing time :4-5 hours (room temperature above 15 degrees), 6-8 hours (room temperature below 15 degrees), pressure :15-25 tons.
Shandong iGolden Furniture Co., Ltd. was established in 2012 in Jinan City, Shandong Province which is one of the biggest professional manufacturers of furniture and board. Such as hospital furniture, bank furniture various customized office furniture,Aluminum honeycomb panel and compact laminate board. iGOLDENOF is a large-scale manufacturing enterprise integrating design, development, production and sales. In past ten years, IGOLDENOF has insisted on open-mindedness, solidarity, mutual assistance, hardworking, pragmatic and humble entrepreneurial spirit and the pursuit of excellence who has been highly recognized and appraised by customers from all over the world.