Characteristics of medical furniture product design
Lobby reception desk, consultation desk, nurse's station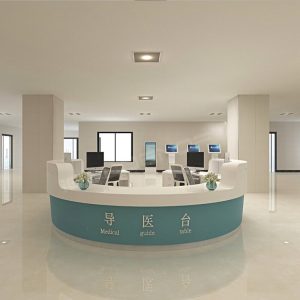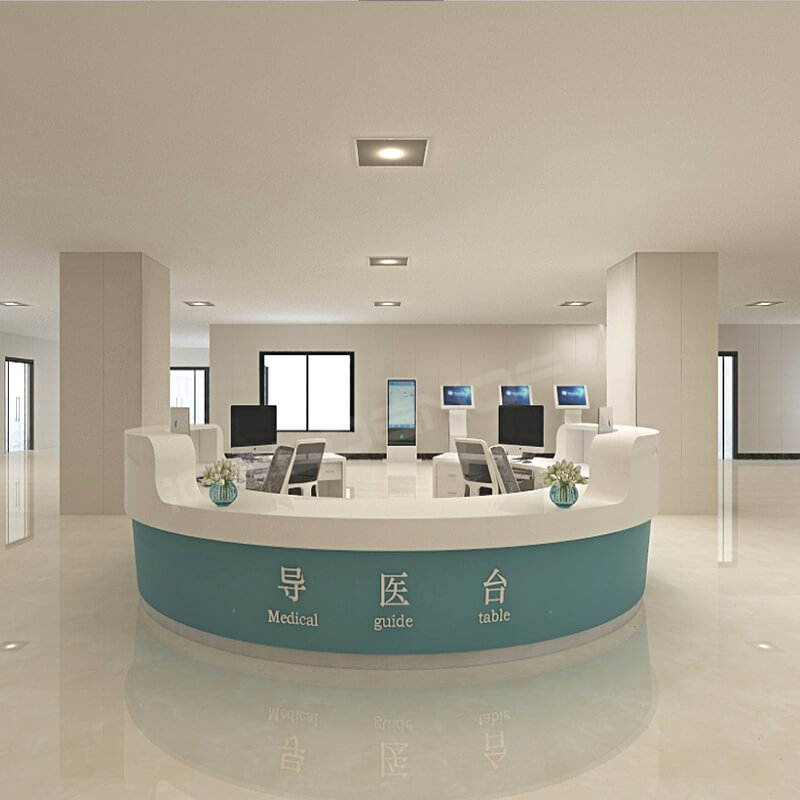 The guiding work includes consultation, accompanying, sending, communication and coordination, assisting in rescuing critically ill patients, providing boiled water, distributing disposable cups, conducting examinations for patients with mobility difficulties and inpatients, providing free wheelchairs, flat carts, distributing various newspapers, health education materials and department profiles; Leading examining table is a convenient service measures such as needle, scissors, and all these things are small, but is ready to provide great convenience for patients, making patients feel the warmth of home general, a large extent, anxious mood, which increases the favor and trust of hospital, do not will affect the evaluation of hospital patients, and thus the overall service image of destruction of the hospital. The guide desk and reception desk are the facade of the hospital, an important part of the whole medical space, and represent the overall service of the hospital.
Treatment room, treatment room, dressing room, catering room, cleaning room, etc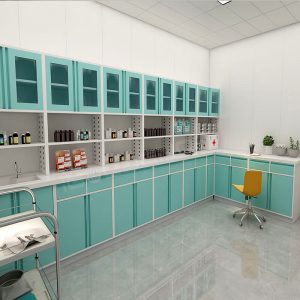 Hospital treatment cabinet has double open lift door or sliding door, according to different uses of the design of the inner horizontal and vertical partition, convenient for medical staff according to the need to access all kinds of surgical experiment series supplies, the inner design is simple and reasonable. According to the needs of customers, we can produce various shapes and sizes of medical instrument cabinets in line with the requirements of clean operating rooms, mainly including instrument cabinets, drawer medicine cabinets, drawer instruments cabinets, slide cabinets, slice cabinets, wax cabinets, cool tablets cabinets, intensive medicine cabinets, asepsis cabinets, disinfection cabinets, injection cabinets, door shoes cabinets, locker, western medicine cabinets, etc. In the premise of ensuring beautiful and practical maximum to meet all the needs of customers; Reasonable layout and the configuration of various types of cabinets can not only avoid the error rate of drug access but also help to improve work efficiency.
Pediatric clinic, gynecology clinic and so on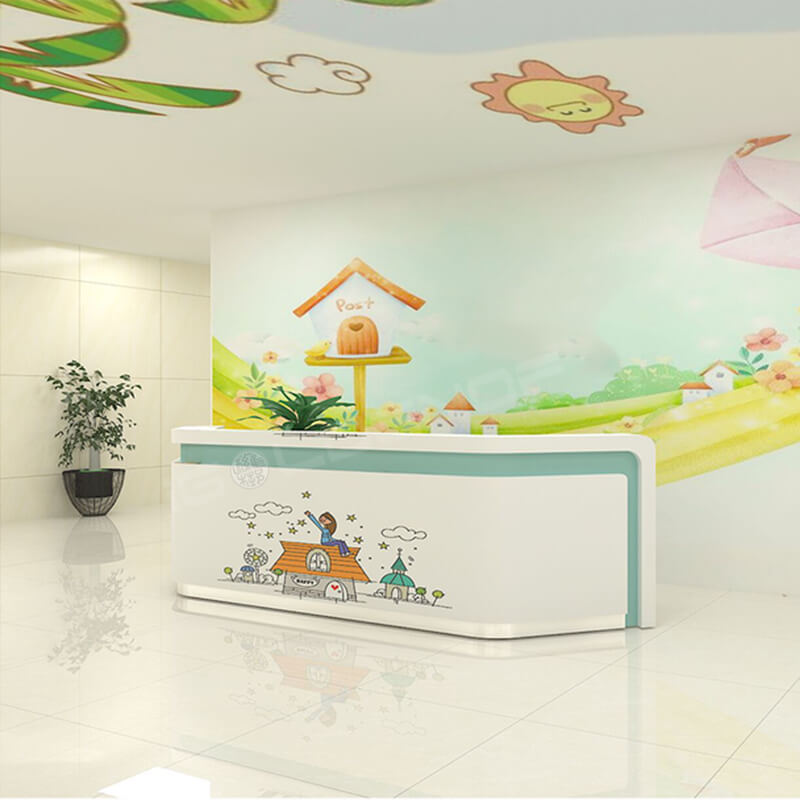 Children are a special and relatively fragile life group. Therefore, the decoration design of women's and children's area is different from the design of other areas. On the basis of ensuring the function of medical use, it should take into account the physiological and psychological needs and behavioral characteristics of women and children, reflecting the humanistic design of women and children in detail. Strive to establish a safe, warm, comfortable, friendly, interesting and pleasant medical environment for patients, in order to ease their fear of hospital. Children have an innate fear of hospitals. Therefore, in order to relieve children's bad emotions, the design of modern children's hospitals tends to be more and more humanized, family-oriented, personalized and interesting.