As the front line of banking business, branch is the place where customers contact banks frequently. To do a good job in the customer service and marketing work of the branch is to master and promote the bank's financial products smoothly in the future. Guide desk is not only the welcome desk and service consulting desk, but also the bank brand image display desk, which is the key equipment for the intelligent transformation and upgrading of bank branches.
Bank lobby manager desk information desk manufacturing custom manufacturers
In the bank lobby manager custom in the industry, because of low price and very poor workmanship bank furniture is widespread, consumers tend to choose the quality is very poor because of the cheap price of furniture manufacturers, furniture quality closes nevertheless banking system also means that the service life of furniture and the user's health not guaranteed, Even furniture in use after a period of time will appear all sorts of small faults. In fact, there are standards for the firmness of bank furniture such as customized lobby manager desk and filling desk.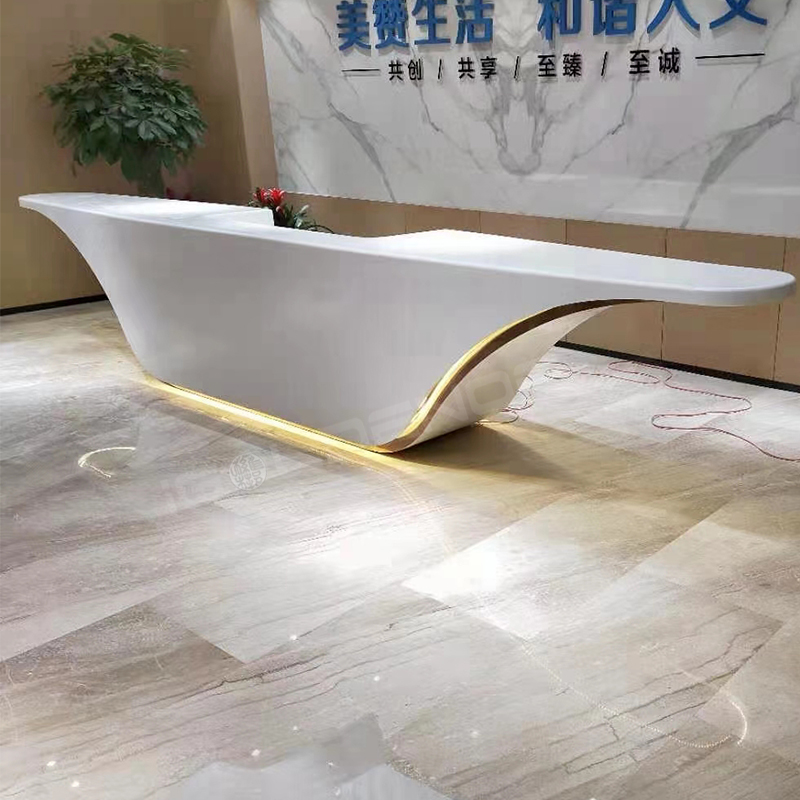 And from the viewpoint of mechanics, the environment is in the same conditions, under different power, such as overload, distortion, bending, compression and so on under the way of how phenomenon, if cannot reach the standard bank lobby manager will directly affect the life and safety of, these are all belong to the mechanics performance range.
Custom lobby manager sets don't blind to choose those who because of low prices and bank furniture quality closes nevertheless, such furniture also can only be used for a period of time, will also affect the bank staff work, shandong the scene is a very pay attention to the quality of furniture and furniture, the service life of the bank furniture manufacturer, specializing in the production of high quality furniture 20 years banking system, We value every penny you pay very much, and bring you intimate service and quality furniture.
Shandong iGolden Furniture Co., Ltd. was established in 2012 in Jinan City, Shandong Province which is one of the biggest professional manufacturers of furniture and board. Such as hospital furniture, bank furniture various customized office furniture,Aluminum honeycomb panel and compact laminate board. iGOLDENOF is a large-scale manufacturing enterprise integrating design, development, production and sales. In past ten years, IGOLDENOF has insisted on open-mindedness, solidarity, mutual assistance, hardworking, pragmatic and humble entrepreneurial spirit and the pursuit of excellence who has been highly recognized and appraised by customers from all over the world.