The carbon fiber and aluminum honeycomb core sandwich panels are a high-performance solution, offering high strength, high stiffness, and low coefficient of thermal expansion (in-plane), while retaining their lightweight properties. These panels can be used for aerospace and other applications, such as dimensionally stable platforms, or be machined to shape to make rib reinforcements for stiffening other structures.
Aluminium honeycomb is used for several of applications (i.e. for tool machines, for serigraphy..etc.) and in different sectors such as: public transport industry,nautical sector, building industry, etc…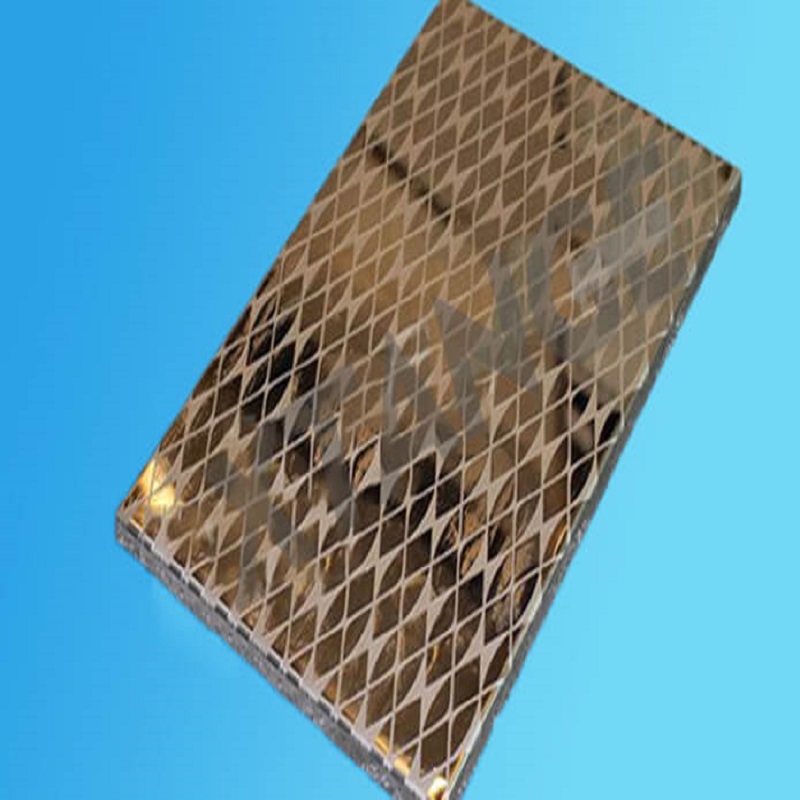 As core material, aluminium honeycomb is used in sandwich panels and it is utilised in: floors, roofs, doors, partitions, facades, working surfaces for automatic machines and for all products which require an optimal stiffness-to-weight-ratio.
Aluminium honeycomb can be used as deflector for laminar flow-ventilation, and as crash-absorber for kinetic energy.
Thickness of non-expanded Blocks: 1000mm standard, the diameter of the cells from 3 to 25 mm. The density of the honeycomb depends on the thickness of the foil and the diameter of the cells.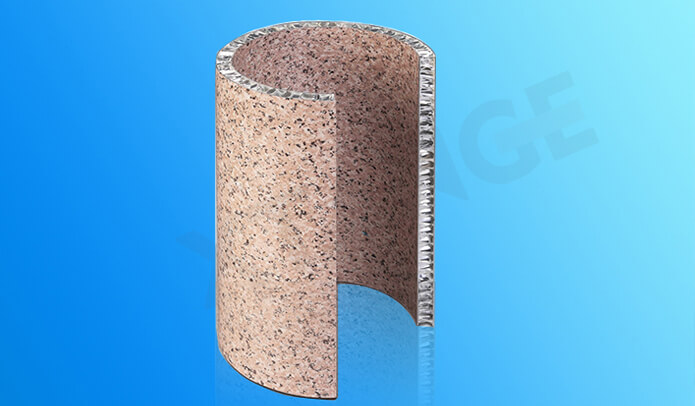 Aluminum Honeycomb is a lightweight honeycomb core that offers superior strength and corrosion resistance to meet a broad range of demanding applications. It is a high performance, low-cost structural core material that is perfect for architectural, transportation, marine, and other industrial applications.
Therefore, the energy absorption capacity of the aluminum honeycomb panel is 150-3500KJ/M2, which is an ideal energy-saving material. When it rains heavily outside, the noise of raindrops on the surface of aluminum veneers or aluminum-plastic panels is particularly high, but aluminum honeycomb roof panels can avoid this situation.
Shandong iGolden Furniture Co., Ltd. was established in 2012 in Jinan City, Shandong Province which is one of the biggest professional manufacturers of furniture and board. Such as hospital furniture, bank furniture various customized office furniture,Aluminum honeycomb panel and compact laminate board. iGOLDENOF is a large-scale manufacturing enterprise integrating design, development, production and sales. In past ten years, IGOLDENOF has insisted on open-mindedness, solidarity, mutual assistance, hardworking, pragmatic and humble entrepreneurial spirit and the pursuit of excellence who has been highly recognized and appraised by customers from all over the world.