Advantages and characteristics of medical steel wallboard
1. The raw material of steel plate is hot-melt galvanized steel plate. The corrosion resistance of hot-melt galvanized steel plate is good.
2, backing material can choose 12mm gypsum board or aluminum corrugated board, if the gypsum board its fire performance will be better, if the use of tile board its light weight, convenient installation.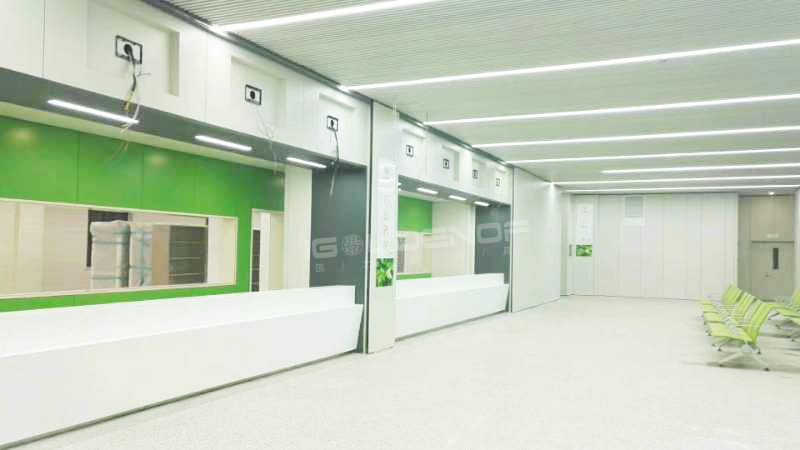 3, the surface spraying adopts high voltage electrostatic powder spraying, the coating thickness is more than 40um, the surface is smooth, the pencil hardness is more than 2H;
4, production process, the steel plate flexible processing molding before automatic spraying; Before spraying, the surface of the steel plate should be cleaned and silane.
5. The composite glue of steel plate and backing material adopts environment-friendly two-component composite glue to avoid long-term oxidation and falling off, resulting in empty drum, uneven and other quality problems.
Shandong iGolden Furniture Co., Ltd. was established in 2012 in Jinan City, Shandong Province which is one of the biggest professional manufacturers of furniture and board. Such as hospital furniture, bank furniture various customized office furniture,Aluminum honeycomb panel and compact laminate board. iGOLDENOF is a large-scale manufacturing enterprise integrating design, development, production and sales. In past ten years, IGOLDENOF has insisted on open-mindedness, solidarity, mutual assistance, hardworking, pragmatic and humble entrepreneurial spirit and the pursuit of excellence who has been highly recognized and appraised by customers from all over the world.